Draft positioning suggests the Saints, not the Panthers, should have the best odds to select Kenny Pickett.
Pickett's fall from the top of the draft can be attributed to a historically bad hand size measurement.
LAS VEGAS – Kenny Pickett finished up his five-year career at the University of Pittsburgh that saw him throw for over 4,300 yards, 42 touchdowns, and finish third in the Heisman Trophy voting.
Despite all that, NFL Draft betting odds suggest that he may fall further than expected on Thursday, and maybe even Friday night.
Kenny Pickett Draft Position Over Under
Over 16.5 -125
Under 16.5 -115
Although Pickett had a phenomenal season, it is Liberty's Malik Willis who online sportsbooks have deemed as the favorite to be the first quarterback selected at -175. Pickett's odds of being the first quarterback are +170.
Draft Positioning Dictates The Saints Make The Most Sense For Pickett
It can be inferred that NFL Draft oddsmakers pinpointed the New Orleans Saint's 16th overall selection as the sticking point as to where Pickett may land.
The teams that could realistically target Pickett are the: Carolina Panthers (6th), Atlanta Falcons (8th), Seattle Seahawks (9th), New Orleans Saints (16th and 19th), and the Pittsburgh Steelers(20th). Betting odds reflect those as the most likely landing spot as well.
Team To Draft Kenny Pickett Odds
Carolina Panthers +150
New Orleans Saints +200
Pittsburgh Steelers +350
Atlanta Falcons +500
Seattle Seahawks +500
With Kenny Pickett's draft over-under slightly shaded towards the over, it may make the most sense to bet on the Saints with their 19th selection to take the talented quarterback prospect.
Why Is Kenny Pickett's Draft Stock Falling
Kenny Pickett enjoyed tremendous success in his collegiate career, but according to some that may be based on something he can't possibly control, his hand size.
Pickett was known in college as one of the rare quarterbacks to throw with a glove on his throwing hand, but as the NFL Combine grew closer, so did the rumor that he only did that because he had smaller hands.
At combine Pickett's hand measurement came in at 8.5 inches, a historically low number. The smallest hands of any starting quarterback in the league are nine inches. The members of that club are Joe Burrow, Ryan Tannehill, and Jared Goff.
For Pickett's sake, he would surely love to be compared to Joe Burrow. They were both breakout players in their last collegiate season and have smaller hands, but NFL Draft sportsbooks believe that's all they have in common.
Advertising Disclosure
BettingSuperBowl.com may receive a commission from any purchases you make through link on our site. This enables us to offer you the best free content and news about Super Bowl Betting.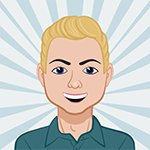 Brett has been writing professionally since November of 2021. He had such a passion for sports he even decided to major in Sport Management from Florida State University! When not writing about sports, Brett loves playing DFS, bowling, and golfing.