Ja'Marr Chase has -150 to be drafted before DeVonta Smith.
Jaylen Waddle has +170 underdog odds to be drafted before Kyle Pitts.
Penei Sewell is heavily favored at -500 to be drafted before Rashawn Slater.
LAS VEGAS – Sports betting fans are wagering on early NFL Draft futures odds. Currently, the 'Who Will be Selected 1st' betting lines are seeing major action.
These betting lines pin two potential prospects head to head at the online sportsbook, and players are able to wager on which young athlete will be selected first.
NFL Draft futures betting is a great way to cash in on the NFL season alongside Super Bowl betting. With the NFL Draft a ways off, sports betting fans may want to jump on these odds before they shorten.
Who Will be Selected 1st
Ja'Marr Chase -150
DeVonta Smith +110
The first betting line puts WR Ja'Marr Chase against WR DeVonta Smith. Chase is the clear favorite which is surprising seeing as how he opted out of playing the 2020 college football season. He finished his college career after the 2019 College Football Playoff Championship with 2,093 yards off of 107 receptions and 23 TDs.
Many believe Chase is the best receiver in the draft and has a history with Cincinnati Bengals QB Joe Burrow from their days at LSU.
"It's pretty easy to throw to him when he has 5 yards of separation every snap," said Burrow on Chase. "He's an exciting player and a great guy and a friend as well. He was fun to play with."
The Bengals have the fifth pick overall, so sports bettors are predicting that the organization will draft Chase in order to reunite the QB WR tandem seen in college.
Longshot betting fans could still cash in by wagering on Smith, however. Should a team like the Miami Dolphins invest their third overall pick into a receiver, they could look at a player like Smith as a good investment, even more so over Chase.
Devonta Smith played alongside Tua Tagovialoa in college for the Alabama Crimson Tide. The Dolphins may want to reunite this SEC West duo before Cincinnati. Smith finished the 2020 season becoming the first non-Quarterback or running back to win the Heisman Trophy since 1997.
He also won the 2020 Biletnikoff Award for best wide receiver in the country for the 2020 college football season.
Given the fact that he has more recent film and finished his tenure at Alabama with the greatest awards he could've attained, his odds could be ripe for the taking.
Who Will be Selected 1st
Kyle Pitts -250
Jaylen Waddle +170
WR and kick returner Jaylen Waddle and TE Kyle Pitts are facing off in this betting line and the hype surrounding Pitts explains why sports betting fans betting on the NFL Draft are choosing this betting line.
Pitts finished his junior season at the University of Florida with 770 yards off of 43 receptions for 12 TD's. The young TE also never dropped a red-zone pass at all during his college run and finished with 31 targets in the red zone.
Pitts's impressive play in college makes him an important prospect to many franchises looking to improve on offense. He is viewed as a major asset to struggling teams and is currently projected to go as early as 11th in the draft to the New York Giants.
Longshot sports betting fans looking at Jaylen Waddle would be betting on a possibility that a team will need his versatility. Waddle could be a major asset to a team like Detroit who has the number 7 pick but needs help on special teams.
Waddle boasted 28 receptions for 591 yards and 4 TD's in his last season at Alabama. But, given the fact that his injury knocked him out of the bulk of the 2020 season, NFL teams may be wary of taking him early.
Who Will be Selected 1st
Penei Sewell -500
Rashawn Slater +300
The final matchup that has sports bettors wagering is both offensive tackles Penei Sewell and Rashawn Slater. Sewell is heavily favored, viewed as the best defensive player in the draft by many experts.
Many NFL mock drafts have Sewell going third overall to the Miami Dolphins to help protect Tua Tagovailoa, who was inconsistent all season on offense.
Slater on the other hand is not getting the same media attention as Sewell, but most analysts expect him to be taken at some point in the first round.
Slater is believed to be able to have an immediate impact on teams, which may show itself at an NFL Combine or in team workouts.
While unlikely he will earn his spot in as a top-five draft pick, longshot bettors could cash in big on the +300 odds should Sewell somehow fall in the draft.
Advertising Disclosure
BettingSuperBowl.com may receive a commission from any purchases you make through link on our site. This enables us to offer you the best free content and news about Super Bowl Betting.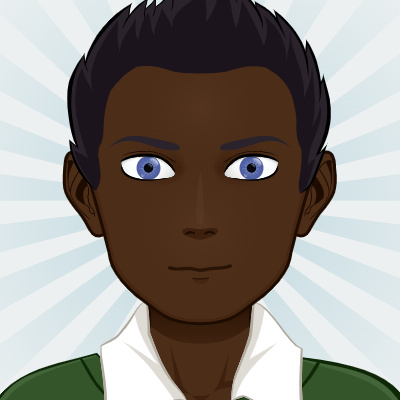 Growing up a major football and basketball fanatic, Giovanni Shorter has spent his early years obsessed with stats and numbers about his favorite sports teams. Coming from a narrative writing background, Shorter always tries to tie his love of sports information with his desire for storytelling to not only inform, but entertain readers. When he is not keeping fans up to date on the best Super Bowl odds, he is watching his favorite sports, playing videogames, or writing and recording music.