All NFC East teams have long odds to win the division.
The Dallas Cowboys have the shortest odds at +105.
The Philadelphia Eagles recently traded quarterback Carson Wentz.
DALLAS – Fans of NFL futures betting are already wagering on the odds for who will win the NFC East and it appears no team is viewed as a clear standout.
All teams have long odds to win and it is no surprise, as this was the worst division in the NFL last season. Some teams also have issues at key positions which also could affect their betting odds.
Futures betting is a great way to capitalize on NFL betting early on, as the odds shift drastically once the season starts and Super Bowl betting is in full form.
Odds To win NFC East
While all the teams have long odds to claim the division, most sports betting fans are betting on the Dallas Cowboys to win the NFC East.
NFC East Winner Odds
Dallas Cowboys +105
Philadelphia Eagles +325
Washington +350
New York Giants +525
The Cowboys having the shortest odds is not surprising. Although the Cowboys finished the season 6-10, they suffered from major injuries last season.
Star quarterback Dak Prescott was out for the remainder of the season following taking a big hit in Week 5 against the New York Giants. As a seemingly snowball effect, both offensive tackles Tyron Smith and La'el Collins were out that game due to season-ending injuries of their own, leaving Dak exposed to get taken out himself.
NFL betting fans are expecting a healthy Cowboys team to be able to win the struggling division. In addition, Prescott is reportedly "on course" to be back soon.
"As far as the timeline, I don't have the specifics on when he's going to be doing on-the-field work and dates and things like that. I don't have that for you," said Mike McCarthy, Cowboys Head Coach. "But I do know based on the plan for his surgery and what he's supposed to be doing and where he is, everything is right on course."
A longshot wager that may be a good look for sports betting fans would be the +325 odds on the Philadelphia Eagles. Philly had the worst record in the division last season, winning just four games, but a lot has changed.
Breaking: Eagles have agreed to trade Carson Wentz to the Colts for a 2021 third-round pick and a conditional 2022 second-round pick, per @AdamSchefter, @mortreport pic.twitter.com/NeOAmyflUD

— Bleacher Report (@BleacherReport) February 18, 2021

Both head coach Doug Pederson and QB Carson Wentz are no longer with the organization. Wentz played his worst season as a pro in 2020, forcing Pederson to bench him for rookie QB Jalen Hurts. This led to friction between Wentz and the entire organization that hung over the team the entire season.
With both parties no longer with the Eagles, and Jalen Hurts potentially getting a full season to start with a new head coach in Nick Sirianni, underdog players betting on the Philadelphia Eagles could cash in big at online sportsbooks.
The Washington Football Team who won the division last season could be another potential big win at +350. QB Alex Smith is coming off of a strong season where he led the Football Team to the playoffs after recovering from a leg injury that sidelined him for two seasons.
"I had no idea how my leg and body would respond to the combination of being out for two years and the injury and the limb salvage and all that stuff; I've got to wear a brace to do anything," said Smith. "I had no idea how I would respond to that. It's one thing to go out there one day and roll, but could I do it over the course of the season?"
While he has not been confirmed to be returning to the Football Team, should he come back, they will be the team best poised to make the playoffs again.
Washington has a top defense in the league, a solid QB, and a passable running game. The other teams in the division all have bigger flaws they need to address during the offseason.
Dallas had one of the worst defenses in the NFL, Philly led the league in turnovers last season and has a struggling offensive line, and New York, while having a solid defense, are near the bottom of the league in both passing and rushing stats.
Washington is the only team that has a decent structure this early in the offseason without too many tweaks needed to take the division.
Sports bettors may want to lean in on any of these odds early, as closer to the season they will surely get shorter.
Advertising Disclosure
BettingSuperBowl.com may receive a commission from any purchases you make through link on our site. This enables us to offer you the best free content and news about Super Bowl Betting.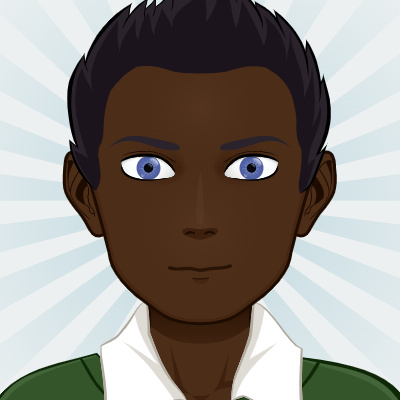 Growing up a major football and basketball fanatic, Giovanni Shorter has spent his early years obsessed with stats and numbers about his favorite sports teams. Coming from a narrative writing background, Shorter always tries to tie his love of sports information with his desire for storytelling to not only inform, but entertain readers. When he is not keeping fans up to date on the best Super Bowl odds, he is watching his favorite sports, playing videogames, or writing and recording music.