If any bettor would have placed $100 on Tom Brady's Super Bowl preseason odds since 2002, they would be up by $3,550.
Since 2014, Brady has won the Super Bowl every other year, giving value to the Bucs +700 preseason Super Bowl 57 odds.
TAMPA – The NFL preseason has the Tampa Bay Bucs at +700 to win the Super Bowl after Tom Brady came out of retirement. Before his big second announcement, the Bucs were +2500, seeing a significant shortening of odds, but past Brady trends show the value.
Brady Winning The Super Bowl After A Loss Since 2014
Since 2014, Brady has won the Super Bowl four times, and they have all occurred every other year. After falling to the Rams in the 2021 postseason, the trend could continue with Brady making the Bucs the second favorite to win it all for Super Bowl 57.
In those eight years, Brady's odds for the Patriots and Bucs were never longer than +1000, with the shortest being +600. Brady's +1000 odds in his first season in Tampa was when he brought the Super Bowl to Florida and was the longest odds he has faced since his +1200 2010 odds in New England.
Since his 2001 New England debut, Tom Brady has won seven total Super Bowls and would have put bettors up by $9,950, if they bet $100 on Brady every single preseason. Granted, this number is inflated due to the 2001 season (+6000) where Brady wasn't the preseason starter. Instead, bettors would be up $3,550 if betting from 2002.
Even with his nine straight seasons that he went without winning a Super Bowl as a Patriot from 2005-2013, bettors would still have made a profit over time.
Result Of Betting $100 On Brady's SB Odds Since 2001
Total Won $4,950
Total Lost $1,400
Total Gain $3,550
This trend could continue with the Bucs and their +700 odds for the 2022-2023 season. Even if the Bucs do not win the Super Bowl, Brady's consecutive championship trend would end after eight seasons. But those betting $100 each year would still be up $3,450 from betting on Brady or at $4,250 if Brady does win the Super Bowl.
No Slowing Down For The 44 Year Old Brady
Even at 44 years old, Brady has shown no signs of slowing down. During this same 2021 season, Brady not only leads the league in total passing yards, but broke his own record for most passing yards in a season, with 5,316 total yards.
The only other season in his career that he threw for at least five thousand yards was in 2011. He also had 45 total touchdowns in 2021, which was the most he has thrown in a season since throwing 50 in 2007.
Brady has shading on the over (-120 odds) for 4650.5 yards on the season as well as 35.5 touchdowns.
Advertising Disclosure
BettingSuperBowl.com may receive a commission from any purchases you make through link on our site. This enables us to offer you the best free content and news about Super Bowl Betting.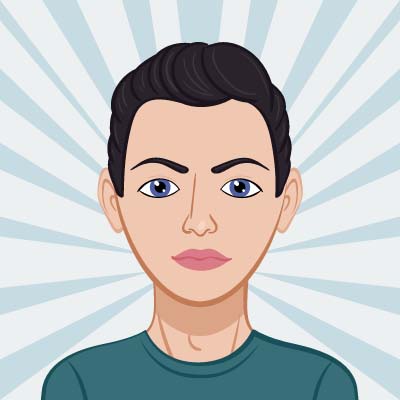 Ben has been an avid sports fan his whole life and mostly follows football and basketball, both professional and collegiate. He is finishing his Editing, Writing, and Media Degree at Florida State University, with a minor in Business. Diving into the world of sports betting, he is ecstatic to work in an area that has combined his two passions of sports and writing.