Early SB LV odds had the Kansas City Chiefs favored at -165 to the Tampa Bay Buccaneers underdog +145 odds.
Current odds have the Buccaneers at +135, showing more action is being placed on Tampa.
Large sum last-minute wagers tilted the betting lines and spread closer to even.
TAMPA, Fla. – The Big Game is only hours away and sports bettors have been wagering for weeks leading up to the matchup between the Tampa Bay Buccaneers and the Kansas City Chiefs.
While sportsbooks still show the Chiefs are the current favorites to win it all, the betting line has drastically shifted in leading closer to Super Bowl 55.
Many big-time players betting on the Super Bowl have managed to affect the line, with Tampa getting shorter odds now as kick-off grows closer.
It's finally here. @brgridiron#SuperBowl pic.twitter.com/OQcQgOQkyB

— Bleacher Report (@BleacherReport) February 7, 2021
When the odds for Super Bowl 55 were available, almost all of the action was being placed on Kansas City. The Chiefs are the defending champions and had the best record in the league heading into the postseason.
Early Super Bowl 55 Odds
Kansas City Chiefs -165
Tampa Bay Buccaneers +145
The Chiefs being as favored as they were is not surprising. Kansas City QB Patrick Mahomes has continued to take the league by storm, and head coach Andy Reid has earned the trust of sports bettors with his unique play calling.
Fast forward to game day, however, it seems many sports bettors are deciding to bank on the longshot odds on the Tampa Bay Buccaneers. The action also pulled a Chiefs -3.5 spread (-115) down to Chiefs -3 (-110). Locked in at the newest Super Bowl odds, the Bucs are certainly taking the focus.
Current Super Bowl 55 Odds
Kansas City Chiefs -155
Tampa Bay Buccaneers +135
Tom Brady has historically been a good wager were Super Bowl bettors. The veteran QB is entering his 10th Super Bowl, for which he has already won six.
Brady has also been the underdog in the divisional game against the New Orleans Saints and the NFC Championship game against the Green Bay Packers, managing to beat both teams.
Due to his history of winning and making the Super Bowl, high-stakes bettors are placing larger wagers on the Buccaneers longshot odds, hoping for a major return on their bets. One such bettor placed, $2.3 million on the Brady led Buccaneers.
"This was a bet we were very happy to receive," said Jason Scott, vice president of trading for BetMGM, told ESPN. "We had previously written several other six-figure bets, all on Kansas City, and the public is certainly behind Andy Reid and Patrick Mahomes."
Brady has been a historically good bet. The Tampa QB has a 200-135-8 record against the spread (59.3%), has made it to the Super Bowl 10 out of the 20 seasons he has played, with a 66.7% win rate
.@TomBrady will soon play in his 10th Super Bowl in 20 seasons as a starter

Brady is more likely to make the Super Bowl (50 pct) than ...

- Michael Jordan to make a shot (49.7)
- Babe Ruth to get on base (47.4)
- Cristiano Ronaldo to score a goal in a World Cup game (41.2)

— NFL Research (@NFLResearch) January 29, 2021
Whether he is the favorite or the underdog, sports bettors just trust betting on Brady to win the Super Bowl as he has done so more than any other QB.
Because of this, longshot bettors who are thinking about betting on the Buccaneers may want to act fast. As the Big Game grows closer, even more large sum wagers are expected to be placed on Tampa Bay.
This will lead to the odds getting shorter and leading to less of a return should the Buccaneers win Super Bowl 55.
Now is the best time for players to get in on the action. Super Bowl 55 will kick off at 6:30 p.m. ET.
Advertising Disclosure
BettingSuperBowl.com may receive a commission from any purchases you make through link on our site. This enables us to offer you the best free content and news about Super Bowl Betting.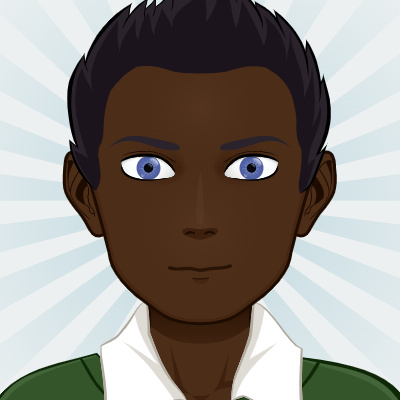 Growing up a major football and basketball fanatic, Giovanni Shorter has spent his early years obsessed with stats and numbers about his favorite sports teams. Coming from a narrative writing background, Shorter always tries to tie his love of sports information with his desire for storytelling to not only inform, but entertain readers. When he is not keeping fans up to date on the best Super Bowl odds, he is watching his favorite sports, playing videogames, or writing and recording music.