1990-2021 saw 38.7% of Super Bowls with a wide receiver having 125 or more yards.
Cooper Kupp has a total of 386 receiving yards in the 2022 NFL playoffs.
Travis Kelce had over 125 receiving yards in Super Bowl 55.
LOS ANGELES  – In a Super Bowl that involves two teams in the top 10 for most touchdowns per game, the odds for any one wide receiver hauling in over 125 yards could be a tempting bet.
In the case of Super Bowl 56, Cooper Kupp and Ja'Marr Chase make it sound even more likely to happen.
Between 1990-2021, 12 Super Bowls featured a wide receiver with 125 yards or more. This 31-year stretch shows it has happened in 38.7% of recent Super Bowls.
In fact, 15 wide receivers have accounted for over 125 yards in the Super Bowl, as three games had two players with 125+ receiving yards.
Super Bowl WRs With 125+ Receiving Yards
Super Bowl 34 Isaac Bruce STL – 162
Super Bowl 27 Andre Reed BUF – 152
Super Bowl 33 Rod Smith DEN – 152
Super Bowl 52 Danny Amendola NWE – 152
Super Bowl 29 Jerry Rice SFO – 149
Super Bowl 38 Deion Branch NWE – 143
Super Bowl 53 Julian Edelman NWE – 141
Super Bowl 38 Muhsin Muhammad CAR – 140
Super Bowl 45 Jordy Nelson GNB – 140
Super Bowl 29 Deion Branch NWE – 133
Super Bowl 55 Travis Kelce KAN – 133
Super Bowl 43 Santonio Holmes PIT – 131
Super Bowl 52 Chris Hogan NWE – 128
Super Bowl 43 Larry Fitzgerald ARI – 127
Super Bowl 32 Antonio Freeman GNB – 126
It has not been long since this Super Bowl prop bet was hit. In last year's Super Bowl loss to Tampa Bay, Travis Kelce was able to bring in over 125 yards receiving (133).
For the 2021 regular-season passing yards stats, Matthew Stafford is number three on the list with 4,886 yards. Joe Burrow is sixth with 4,611 yards.
Nobody will be shocked if either quarterback is taking deep shots throughout the game but these superstar receivers still have a challenge ahead of them, evident from the Super Bowl 56 bet.
Super Bowl 56 WR Prop Bet
Any receiver over 125 yards -105
No receiver over 125 yards -115
Kupp, Chase Past Games
Cooper Kupp has already recorded two games with 140+ yards in this year's playoffs. In their three games, Kupp has 386 receiving yards. On the other side of the field, Ja'Marr Chase has had two 2021 playoff games over 100 yards with a total of 279 receiving yards.
In the NFC Championship game, Kupp saw more of a shared role with new addition, Odell Beckham Junior, seeing heavily involvement (113 receiving yards). Kupp still managed 142 yards of his own in the AFC title game.
In the regular season, Kupp averaged 114 yards per game while Ja'Marr Chase was close behind, averaging 85 yards per game.
Advertising Disclosure
BettingSuperBowl.com may receive a commission from any purchases you make through link on our site. This enables us to offer you the best free content and news about Super Bowl Betting.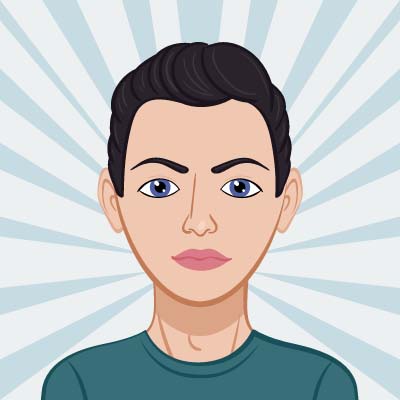 Ben has been an avid sports fan his whole life and mostly follows football and basketball, both professional and collegiate. He is finishing his Editing, Writing, and Media Degree at Florida State University, with a minor in Business. Diving into the world of sports betting, he is ecstatic to work in an area that has combined his two passions of sports and writing.