Sports bettors are taking the Over 0.5 at -220 for The Weeknd's wardrobe changes during his Halftime Show performance.
Super Bowl bettors are betting against The Weeknd mentioning Donald Trump or Joe Biden during his performance.
Yes has longshot +800 odds for The Weeknd to mention his native country Canada during the Halftime Show.
TAMPA BAY, Fla. – Sports are placing early action on The Weeknd's Super Bowl Halftime performance at Super Bowl LV.
There are prop bets for the total wardrobe changes the pop sensation will have during the performance, as well as the if he will mention Joe Biden or Donald Trump during his performance.
The Weekends native country Canada is also being wagered on to whether or not the pop star will mention it. There are plenty of ways for Super Bowl bettors to play to win big betting on the Super Bowl Halftime Show.
performing on the iconic stage. see you 02/07/21 @pepsi #pepsihalftime #SBLV pic.twitter.com/oYlQyvKRwh

— The Weeknd (@theweeknd) November 12, 2020
Super Bowl LV - Halftime Show - The Weeknd Wardrobe Changes
Over 0.5 -220
Under 0.5 +155
Sports bettors are leaning heavily in favor of The Weeknd having at least one wardrobe change during the performance. It is customary for performers to have multiple outfits during their Halftime Show.
For underdog bettors, it is important to note that The Weeknd is not known for switching outfits during his performances, traditionally dawning a specific aesthetic during his shows that match the theme of his album.
Since the first single of his After Hours album, The Weeknd has been seen publicly wearing the same red suit in public and in all of his music videos, as well as on the cover of the album.
The Weeknd has historically followed a theme for all of his albums and committed to the theme throughout the album cycle.
It is not farfetched for the star singer to dawn the same red suit while performing at the Super Bowl throughout the entire show, making the longshot odds really tempting.
Super Bowl LV - Halftime Show - Will The Weeknd Mention Donald Trump?
Super Bowl LV - Halftime Show - Will The Weeknd Mention Joe Biden?
Sports bettors are also wagering on whether The Weeknd will in anyway get political during his Halftime Show performance.
The Weekend will be performing at the Halftime Show during a presidential transition year, so this betting line is not random, but it is very unlikely.
The pop sensation rarely does interviews, social media posts, or speaks during his shows and he has even rarer mentioned any political opinions publicly.
The last time the pop singer has even mentioned anything regarding either candidate was during a 2017 interview about President Trump's groping comments.
"I don't know anybody that would do that," said The Weeknd. "I know a lot of people in the industry, and I don't know anybody. Like, a random girl that, like, you just spoke to? No. I mean… No."
Longshot bettors will be swinging for the fences with this prop bet.
Super Bowl LV - Halftime Show - Will The Weeknd Mention Canada?
The last prop bet Super Bowl bettors are wagering on is if The Weeknd will mention Canada in his performance.
The Weeknd is famously from Canada and has embraced his home country on countless occasions. In addition, the pop star is very active in the communities in Canada, hosting several charities and donating millions to schools and homeless shelters.
That being said, it is also very unlikely for the Weeknd to break performance to find time to mention Canada.
In last year's Halftime Show, performers Jennifer Lopez and Shakira made it a point to shout out Puerto Rico, Cuba, the Dominican Republic, and other Latin American counties, which would explain this betting line.
Even so, it is doubtful that The Weeknd would follow suit, as he has never done such a thing in his other performances.
This year's Halftime Show will have plenty of action for Super Bowl bettors to capitalize on.
Advertising Disclosure
BettingSuperBowl.com may receive a commission from any purchases you make through link on our site. This enables us to offer you the best free content and news about Super Bowl Betting.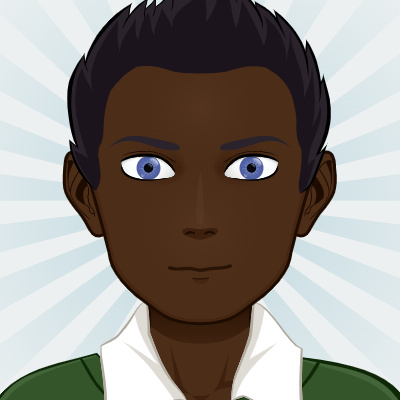 Growing up a major football and basketball fanatic, Giovanni Shorter has spent his early years obsessed with stats and numbers about his favorite sports teams. Coming from a narrative writing background, Shorter always tries to tie his love of sports information with his desire for storytelling to not only inform, but entertain readers. When he is not keeping fans up to date on the best Super Bowl odds, he is watching his favorite sports, playing videogames, or writing and recording music.