JJ Watt has -125 odds to sign with the Cleveland Browns.
The Green Bay Packers have +500 odds to land JJ Watt.
Watt has +550 odds to sign with the Pittsburgh Steelers.
HOUSTON — With the Houston Texans organization headed for a steep rebuild, the team came to terms with JJ Watt to release him to free agency.
Houston, I wanted you to hear this directly from me... pic.twitter.com/YqT3P6Lb6l

— JJ Watt (@JJWatt) February 12, 2021

With Watt now on the open market, many teams have been interested in his services. That being said, NFL sportsbooks have the Cleveland Browns as the heavy favorites to land the star defensive end.
JJ Watt Next Team Odds
Cleveland Browns -125
Green Bay Packers +500
Pittsburgh Steelers +550
Buffalo Bills +700
Tampa Bay Buccaneers +750
Baltimore Ravens +1000
Dallas Cowboys +1400
Indianapolis Colts +1400
Starting with the Cleveland Browns, rumors on the two sides joining forces have been heating up. That is because not only would Watt fit right in, but also, Cleveland has more than enough cap space to afford Watt's services as well.
Also, Watt has stated that he is looking to go to a team that is contending for the Super Bowl. After Cleveland's playoff run last season, there should be no doubts that this team is just a few key pieces away from making it.
Being that the Browns are already on the shortlist of teams that Watt is considering, and they have all the right pieces to make it happen, bettors should jump on the Browns' odds ASAP.
Green Bay Packers
The Packers are another team that bettors should not shy away from being that Watt has deep ties to the state of Wisconsin.
Watt grew up in Waukesha, Wisconsin as a Green Bay Packers fan and has even mentioned previously that playing on Lambeau Field has been a dream of his since he was a child.
"I literally have looked through these fences as a kid and watched practice, watched Brett Favre practice. I've seen the bike tradition, I've stood outside the gates by the players' lot trying to get autographs. For me, this is literally a dream I've had since I was a little kid. To be able to walk out on this practice field and play in the shadows of Lambeau Field, it was pretty special," Watt said after playing the Packers back in 2019.
If his ties to Wisconsin weren't strong enough, Watt even attended the University of Wisconsin as well which makes his case to sign with the Packers even stronger.
Pittsburgh Steelers
The Pittsburgh Steelers could not be counted out either and that is because both of his brothers, Derek And TJ Watt, are both on the team in Pittsburgh.
Along with Watt's brothers being on the team, if JJ Watt were to sign with Pittsburgh, he would immediately bulk up their defensive line even more. The Steelers defense was a top-15 defense when it came to rush yards allowed per game and they were also third in the league when it came to points allowed as well. Adding Watt to this defense would strengthen it even more.
However, there is one issue that comes up though and that is cap space. The Steelers are currently $30 million over the cap which means they would either heave to reconstruct some contracts or convince Watt to take a pay cut. Either way, both would be hard to do.
Indianapolis Colts
Those bettors that are looking for a longshot bet to make should be considering the Colts. The Colts are considered an in-between team when it comes to Super Bowl betting being that they are still in search for their starting quarterback after Philip Rivers announced his retirement.
However, they are in the mix and considered serious contenders to land Carson Wentz from the Philadelphia Eagles. If the Colts can land Wentz, Watt would have an even better reason to consider the Colts being that there would be no questions surrounding the offense.
Looking at the Colts defense, it is easily one of the best in the league as they already allow the second least amount of rush yards per game with guys like DeForest Buckner, Darius Leonard and Grover Stewart on the line. Adding Watt to the mix would get not only bulk up this defense even more but would certainly push this team over the top.
Advertising Disclosure
BettingSuperBowl.com may receive a commission from any purchases you make through link on our site. This enables us to offer you the best free content and news about Super Bowl Betting.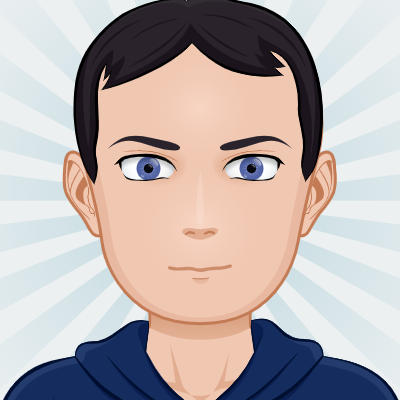 Samuel has been writing professionally for 4 years. He comes from a sports writing background where he enjoys writing mostly about basketball and football both professional and collegiate. He is a recent graduate of Florida State University where he majored in Editing, Writing and Media with a minor in Communications. During his free time, you can find him watching or playing sports as well as playing videogames and listening to music.