Ja'Marr Chase has -700 short odds to be the first WR selected in the 2021 NFL Draft.
Sports betting fans are taking the Under 6 Selection Number at -200 odds for Ja'Marr Chase selection.
The Miami Dolphins have the sixth pick and are likely to draft a WR.
CLEVELAND – The NFL Draft is only weeks away and sports betting fans are starting to place heavy action on prop bets at online sportsbooks.
Ja'Marr Chase, WR from Louisiana State University (LSU) is getting a lot of attention from both teams and sports betting fans.
With the star WR having the shortest odds to be the first WR selected in the draft, NFL Draft betting fans are also placing action on the over/under for his selectin number.
Ja'Marr Chase Selection
Selected at What Number Ja'Marr Chase
Under 6 Selection Number -200
Over 6 Selection Number +150
Ja'Marr Chase is viewed as the best WR in the draft after coming off of a career junior season at LSU. Chase finished the year with 84 receptions for 1,780 yards. Chase also had a career-high 229 receiving game against Vanderbilt on the year.
This impressive college performance has successfully raised his draft stock. Chase has -700 short odds to be the first WR selected in the draft and his Pro Day performance only managed to increase team interest.
Looking at teams with the top six picks in the draft, we can infer where Chase would be selected should he be a top-six pick.
The Jacksonville Jaguars with the No. 1 pick, the New York Jets with the No. 2 pick, and the San Francisco 49ers with the No. 3 overall pick are all likely to spend these picks on a QB.
The Atlanta Falcons with the No. 4 pick, the Cincinnati Bengals with the No. 5 pick, and the Miami Dolphins with the No. 6 pick are who betting fans taking the under at -200 are expecting to lean towards Chase.
Any of these teams could potentially lean in on Chase, specifically Miami and Cincinnati who would both be looking for a WR to pair with their young QBs drafted in the past NFL Draft.
The Falcons could move in another direction, however, as TE Kyle Pitts has started to gain some traction from teams scouting him. With Julio Jones expected to be back next season, adding a young WR next to the All-Pro may not be in the best interest for Atlanta.
Adding a TE on the other hand would only increase the weapons that Matt Ryan would have at his disposal.
Cincinnati on the other hand has a glaring issue that needs to be resolved, their offensive line is one of the weakest in the league.
In only 11 weeks, rookie QB Joe Burrow suffered a season-ending injury which is likely a wake-up call to the front office who spent the No. 1 overall pick in the 2020 Draft on him.
Penei Sewell, who is considered the best OT in the draft, is likely to still be available and will be hard for the Bengals to pass up on.
This leaves Miami, who would have no real reason not to draft Chase other than the other WR still available.
While betting on the Miami Dolphins to select Chase with the No. 6 pick seems like no-brainer, it is important to note that WR DeVonta Smith and Dolphins QB Tua Tagovailoa have a relationship.
The pair played together at the University of Alabama and Miami could potentially lean in favor of drafting Smith over Chase to better their Super Bowl odds.
Longshot betting fans looking at the +150 longshot odds on the Over could cash in big should these teams move in another direction.
The NFL Draft begins on Thursday, April 29 at 8:00 p.m. EST.
Advertising Disclosure
BettingSuperBowl.com may receive a commission from any purchases you make through link on our site. This enables us to offer you the best free content and news about Super Bowl Betting.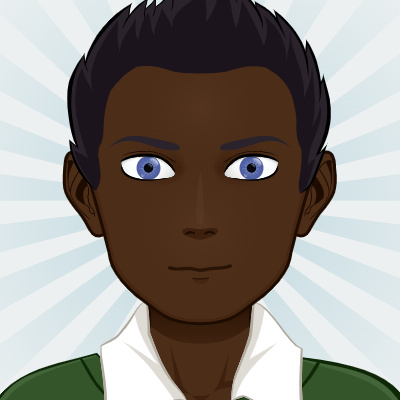 Growing up a major football and basketball fanatic, Giovanni Shorter has spent his early years obsessed with stats and numbers about his favorite sports teams. Coming from a narrative writing background, Shorter always tries to tie his love of sports information with his desire for storytelling to not only inform, but entertain readers. When he is not keeping fans up to date on the best Super Bowl odds, he is watching his favorite sports, playing videogames, or writing and recording music.