Zach Wilson is favored at -350 odds to go second in the NFL Draft to the New York Jets.
Justin Fields is favored at +190 to go third to the Miami Dolphins.
Ja'Maar Chase has +300 to go third to Miami.
LAS VEGAS – The NFL Draft continues to see a lot of action at online sportsbooks and sports betting fans are wagering on who will go second and third in the draft.
With Clemson Tigers QB Trevor Lawrence the consensus number one overall pick, sports bettors have turned their attention to BYU Cougars QB Zach Wilson and Ohio State Buckeyes QB Justin Fields to be selected next.
Wilson is favored to go second, with Fields having the shortest odds to go third overall. Betting on the NFL Draft is a great way to cash in on early NFL betting.
2021 NFL Draft Odds – 2nd Pick Overall
Zach Wilson -350
Justin Fields +350
Penei Sewell +900
Trey Lance +1600
Trevor Lawrence +1600
J'Marr Chase +2200
DeVonta Smith +2500
Starting with the second pick, sports betting fans are expecting the New York Jets to select Zach Wilson on draft night. Wilson had a strong 2020 season, finishing third in yards with 3,692, third in TDs with 33, and only threw three interceptions all year.
Justin Fields turns 2️⃣2️⃣ today which is more than enough reason to revisit his 6 TD dimes in the game of his life against Clemson in January.

cc: fans of teams with a top 5 pick pic.twitter.com/8O6Kw7NuJz

— Field Yates (@FieldYates) March 5, 2021
Wilson would be a great fit for the Jets, who are in desperate need of a franchise QB and fell short at getting the number one pick.
Longshot sports betting fans may want to look at the +350 odds for Justin Fields. While his season wasn't as impressive numbers-wise compared to Wilson, Fields' big attraction was his strong performance in the upset win against Clemson in the Sugar Bowl.
Zach Wilson on throws that traveled 30+ air yards in 2020: 20-of-27, a 74.1% completion percentage.

That's the best by any FCS QB since 2012. He can grip it and rip it downfield. pic.twitter.com/0Wniy8Xjbh

— Field Yates (@FieldYates) March 4, 2021
Fields still managed to finish the season with 2,100 passing yards with 22 TDs to 6 interceptions. Many experts also view Fields as higher than Wilson due to the threat of his athleticism and running threat.
Give Justin Fields a Superman cape pic.twitter.com/nEhcKTKYqD

— PFF Draft (@PFF_College) March 3, 2021
The +350 odds could run a big win for underdog bettors betting on the Draft. Fields is, however, favored to be selected third overall by the Miami Dolphins.
2021 NFL Draft Odds – 3rd Pick Overall
Justin Fields +190
Penei Sewell +225
Ja'Maar Chase +300
DeVonta Smith +500
Zach Wilson +1000
Rashawn Slater +1200
Trey Lance +1400
Sports betting fans could choose Fields in both betting lines, seeing profit either way as the young QB has long odds in both. But the likelihood of Fields going third may actually be lower than him going second based on the team.
The Miami Dolphins already has a young QB in Tua Tagovailoa who they are still having faith in. Tua may have had a lackluster rookie season, but he believes he is the future of Miami and is dedicated to proving that this upcoming season.
"In my mind and in my heart, I would hope so," said Tagovailoa. "With the way things went last year, you always have to prove yourself to do better, and I want to do better."
If Miami is committed to Tua as their franchise QB, it makes no sense for them to select Fields or Wilson for that matter.
DeVonta Smith at +500 on the other hand might be a wise wager for players. Smith is the former teammate of Tua from Alabama and Miami could be looking to bring in a young WR to help on the offense.
Miami making this move could shorten their Super Bowl betting odds more so than another young QB who may not get much playing time.
Advertising Disclosure
BettingSuperBowl.com may receive a commission from any purchases you make through link on our site. This enables us to offer you the best free content and news about Super Bowl Betting.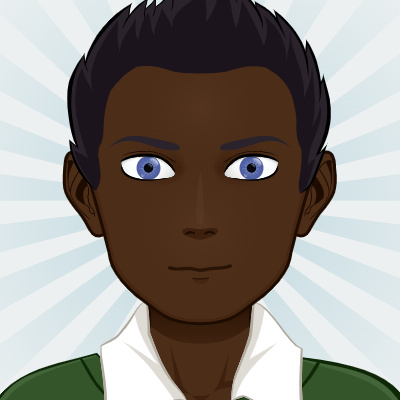 Growing up a major football and basketball fanatic, Giovanni Shorter has spent his early years obsessed with stats and numbers about his favorite sports teams. Coming from a narrative writing background, Shorter always tries to tie his love of sports information with his desire for storytelling to not only inform, but entertain readers. When he is not keeping fans up to date on the best Super Bowl odds, he is watching his favorite sports, playing videogames, or writing and recording music.