There are +225 odds on Jonathan Taylor and Derrick Henry to each rush for 95+ yards.
Romeo Doubs has +300 odds to score a touchdown in Week 4.
Stefon Diggs has +155 odds to go for 100+ receiving yards.
INDIANAPOLIS – Week 4 of the NFL season is set to kick off and there are plenty of NFL betting specials with huge potential profits to get in on. These specials usually reside around player performances in which the lines are posted early enough to offer a massive profit.
Some of the players that have early Week 4 specials on NFL betting sites include star running backs Jonathan Taylor and Derrick Henry, Green Bay Packers rookie wide receiver Romeo Doubs, and Buffalo Bills WR1, Stefon Diggs.
Jonathan Taylor + Derrick Henry Rushing Special
Jonathan Taylor & Derrick Henry To Each Have 95+ Rushing Yards
As two of the most explosive running backs in the NFL, many would expect that 95+ rushing yards is an easy enough stat to hit. However, the value here might be lying on one or both of them to stay under 95 rushing yards.
Of the two, Derrick Henry is the one to keep an eye on as he has not gone over 95+ yards yet this season and his matchup against the Indianapolis Colts defense is a tough one. Through three weeks, the Colts run defense has ranked third in the league allowing opposing teams to run for just 77 yards per game.
They also haven't allowed a lead back on a team to go for 95+ yards at all this season and have held two of their three opponents as a whole to under 95 total rush yards as well. The only team to go for over 95 yards against them were the Jacksonville Jaguars who went for 96.
As for Jonathan Taylor, while he is more likely to hold up his side of the Colts team special odds, he hasn't had much better of a season. He exploded in Week 1 for 161 rushing yards but has yet to go over 75 rushing yards in the two games since. Backing JT going for 95+ yards though is that the Titans run defense is in fact one of the worst in the league letting up 145 rushing yards per game on average through three weeks.
Most notably though, they allowed Saquon Barkley to rush for 164 yards in Week 1. They've also allowed the Buffalo Bills and LV Raiders to post 95+ rushing yard games as well.
Romeo Doubs Expanded Role In Green Bay
Romeo Doubs To Score A Touchdown In Week 4?
Romeo Doubs Packers player odds to score a TD in Week 4 could be the most profitable on this list. He caught his first career touchdown in Week 3 against a tough Tampa Bay Buccaneers defense and is expected to have an expanded role in Week 4.
The major light to shine on Doubs though is that he not only leads the team in overall targets (16), but he leads in redzone targets (5) and completions as well (4). It also helps that Sammy Watkins was placed on IR leaving more opportunity for Doubs to score.
They also have a favorable matchup against the New England Patriots who have allowed their three opponents this season to score a passing redzone touchdown on 67% of redzone drives.
Stefon Diggs To Continue Explosive Start To Season
Stefon Diggs To Record 100+ Receiving Yards
Expecting Stefon Diggs to go for 100+ receiving yards is like asking a Bills fan to jump through a table. They can always be counted on to get the job done. Diggs has been on fire through three weeks as he leads the NFL in receiving yards (344) and has gone for 122 and 148 yards in two of his three games already.
Backing up his Bills player prop even more, is that he leads Buffalo in targets at 35 which is 20 more than the next receiver on the team which is Isaiah McKenzie at 15. Going even further into it, they have a date with the Baltimore Ravens secondary in Week 4 that has allowed three receivers to go for 150+ yards through three weeks already.
In Week 2, they allowed Tyreek Hill and Jaylen Waddle to go for 190 and 171 and in Week 3 they let Devante Parker explode for 156 yards on just five receptions. Most importantly of all, the Ravens have the worst passing defense on the season allowing for 353.3 passing/receiving yards per game.
Advertising Disclosure
BettingSuperBowl.com may receive a commission from any purchases you make through link on our site. This enables us to offer you the best free content and news about Super Bowl Betting.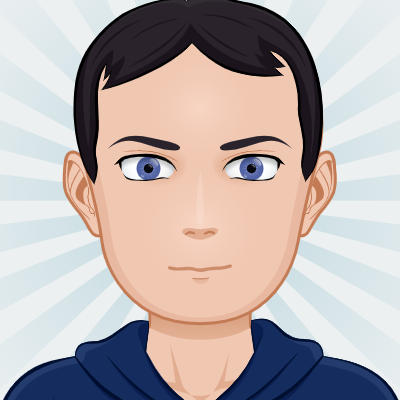 Samuel has been writing professionally for 4 years. He comes from a sports writing background where he enjoys writing mostly about basketball and football both professional and collegiate. He is a recent graduate of Florida State University where he majored in Editing, Writing and Media with a minor in Communications. During his free time, you can find him watching or playing sports as well as playing videogames and listening to music.