The New York Jets had a very well-respected offseason, but their +12500 Super Bowl 57 odds make them a longshot.
For bets on the Jets to win the Super Bowl they will likely need to get hot at the end of the season based on strong play from their rookies.
NEW YORK – Despite an up-and-coming quarterback in Zach Wilson and an offseason that earned near universal praise, Super Bowl 57 sportsbooks are giving the New York Jets long odds of winning the big game.
New York Jets Odds
Odds To Win Super Bowl 57: +12500
Odds To Win the AFC Championship: +7500
Odds To Win AFC East: +2800
Wilson was injured in Week One of the preseason, but with the recent news that he will return within the first few weeks of the season, there has been no need for online sportsbooks to change the Jets's Super Bowl odds.
Jets' QB Zach Wilson has a bone bruise and a meniscus tear and is expected to miss 2-4 weeks, as @BrianCoz also reported. Wilson will undergo arthroscopic surgery to address and correct the injury. Jets consider it fortunate news.

— Adam Schefter (@AdamSchefter) August 13, 2022
Early Season Tests for The Jets
For New York Jets Super Bowl 57 futures to have a chance of success, the Jets must navigate an extremely difficult schedule.
The Jets opponents from Week One through Week 11 had a 95-74-1 record in 2021. That record is good enough for a 56.21 win percentage.
If the Jets navigate through that brutal stretch to start the season, there appears to be many opportunities as the season comes to a close.
Of the Jets' last seven opponents, only two had winning records in 2021. Weeks 15-17 appear particularly bright for New York Jets bettors:
Week 15: Detroit Lions
Week 16: Jacksonville Jaguars
Week 17: Seattle Seahawks
With such an easy schedule to end the season, it is not out of the realm of possibilities that the Jets fight to win a few games at the start of the season and then pick up momentum heading into the playoffs.
Young Players Needed To Contribute Early
For the Jets to play well enough early in the season to stay in the playoff hunt, they will need many of their young players to play well right away.
That may not be a problem in 2022, especially considering how well thought of the Jets 2022 NFL Draft class was. Super Bowl sportsbooks consider that draft class to be so good that many of the Jets' first players are expected to contend for major awards:
2022/2023 Offensive Rookie of the Year Odds
Breece Hall +750
Garrett Wilson +1000
2022/2023 Defensive Rookie of the Year Odds
Jermaine Johnson II +900
Ahmad Gardner +1000
Advertising Disclosure
BettingSuperBowl.com may receive a commission from any purchases you make through link on our site. This enables us to offer you the best free content and news about Super Bowl Betting.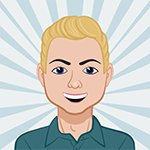 Brett has been writing professionally since November of 2021. He had such a passion for sports he even decided to major in Sport Management from Florida State University! When not writing about sports, Brett loves playing DFS, bowling, and golfing.