Tennessee Titans are -135 favorite to beat the Indianapolis Colts.
Las Vegas Raiders are -240 favorites to beat the Denver Broncos.
Chicago Bears are +130 odds to beat the Minnesota Vikings.
INDIANAPOLIS – Week 10 brings with it a slew of divisional matchups in the NFL as rivals battle for seating. Sports bettors are taking heavy action on these key games.
Games from both the NFC and AFC divisions offer some of the best betting opportunities of the week. These games have more impact as these opponents are battling one another directly for playoff contention.
Teams like the Minnesota Vikings and the Chicago Bears are only a few games apart, making this game a must-win for both teams' Super Bowl odds.
NFC North: Minnesota Vikings Vs. Chicago Bears
Moneyline: Vikings -150, Bears +130
Spread: Vikings 3.0
Totals: Over/Under 45.0
Sports bettors are leaning in favor of betting on the Minnesota Vikings despite the Chicago Bears having the better record. Chicago is 5-3 to the Vikings 3-5 record. Despite the more wins, however, as of late the Bears have fallen apart as a team.
Chicago has lost their last three games straight and has suffered to maintain any semblance of a constant offense in the process. On the other hand, the Vikings are on a two-game winning streak and have been among the league's best offensively.
Minnesota's offense currently ranks 1st in the NFL with yards per play at 6.5, they are also 1st in rushing yards per carry at 5.5, and are 1st in passing yards per attempt at 8.9.
Sports bettors are expecting the Vikings hot streak to make short work of the good but crumbling Chicago defense this weekend.
AFC South: Indianapolis Colts Vs. Tennessee Titans
Moneyline: Titans -135, Colts +115
Spread: Tennessee 2.0
Totals: Over/Under 48.5
The Tennessee Titans are number one in the AFC South and are coming off of a strong victory against the Chicago Bears, where their defense left Chicago scoreless for the first three-quarters of the game.
Ryan Tannehill has also been having a strong season, completing 65.7% of his passes and holding a 19 TD to 3 INT ratio. Sports bettors expect the team's success to continue heading into their divisional matchup.
The Indianapolis Colts should not be ruled out, however. The Colts are only one game behind Tennessee and if they win this weekend, they will take the lead of the division. This added motivation could lead to an upset.
NFC East: Philadelphia Eagles Vs. New York Giants
Moneyline: Eagles -175, Giants +155
Spread: Eagles 3.5
Totals: Over/Under 44.5
The NFC East is, by all numeric viewpoints, the worst division in the NFL. Not a single team in this division should be a bet to win the Super Bowl.
That being said, this betting line is interesting because both teams have played so badly that it is no way to determine who will win. Despite Philly being favored, they have one more win on the season than New York.
Longshot bettors may want to take these Giants odds on their betting ticket. The Giants are coming off of a strong win against the Washington Football Team and the Eagles defense is just bad enough that New York could capitalize.
But the safe bet would be on the Eagles. In his young career, Daniel Jones is 4-0 against the Washington Football Team, but a measly 1-16 against all other teams in the NFL.
NFC West: Seattle Seahawks Vs. Los Angeles Rams
Moneyline: Rams -120, Seahawks EVEN
Spread: Rams -1.5
Totals: Over/Under 55.5
This is the toughest game of the week in terms of betting as both teams have a legitimate shot to win. The Seattle Seahawks EVEN odds show sports bettors are unsure who to lean towards as well. Expect these odds to move as the week progresses.
Seattle may be coming off of a bad loss to the Buffalo Bills, and their defense is still among the league's worst, but Russell Wilson is still the favorite to win the MVP, and do not expect him to throw two interceptions again vs. the Los Angeles Rams.
Longshot bettors may want to lean in on the EVEN odds for Seattle as the Seahawks may become favored before kickoff.
Divisional Games are some of the biggest games of the year. Every team in the matchup takes the games extremely seriously as it can have a direct impact on the playoff bracket. There will be a slew of betting lines for all these divisional games heading in Week 10.
Advertising Disclosure
BettingSuperBowl.com may receive a commission from any purchases you make through link on our site. This enables us to offer you the best free content and news about Super Bowl Betting.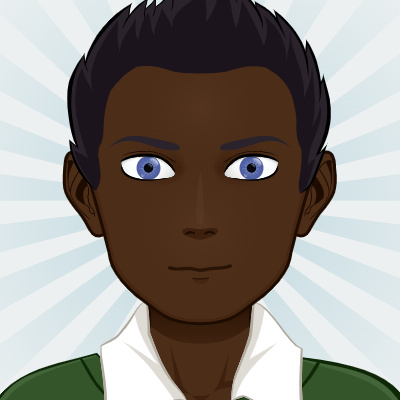 Growing up a major football and basketball fanatic, Giovanni Shorter has spent his early years obsessed with stats and numbers about his favorite sports teams. Coming from a narrative writing background, Shorter always tries to tie his love of sports information with his desire for storytelling to not only inform, but entertain readers. When he is not keeping fans up to date on the best Super Bowl odds, he is watching his favorite sports, playing videogames, or writing and recording music.