Julio Jones has requested a trade away from the Atlanta Falcons.
The New England Patriots have the shortest odds to land Julio Jones at -105 odds.
The Tennessee Titans have +275 odds to trade for Julio Jones.
ATLANTA - The NFL world has completely flipped upside down after Atlanta Falcons superstar receiver and future Hall of Famer Julio Jones has requested a trade away from the Atlanta Falcons after spending his entire 10-year career there.
From Monday: #Falcons star WR Julio Jones requested a trade, the team agreed to consider it and here we are. All the Jones info here https://t.co/2P4KhNYqXG

— Ian Rapoport (@RapSheet) May 25, 2021
With this news, NFL sportsbooks have listed odds for where Julio Jones could end up if he was traded and the New England Patriots are sitting at the top of the odds board with the shortest odds.
Julio Jones Next Team If Traded
New England Patriots -105
Tennessee Titans +275
Baltimore Ravens +300
Miami Dolphins +800
San Francisco 49ers +900
Indianapolis Colts +1000
Green Bay Packers +1000
Dallas Cowboys +1200
Los Angeles Chargers +1400
Las Vegas Raiders +1800
Buffalo Bills +2000
New York Giants +2000
Philadelphia Eagles +2200
New England Patriots Odds
The New England Patriots are favored to land Julio Jones after there were rumors that Jones had interest in joining his fellow 2011 draft classmate, Cam Newton.
That alone is the sole reason behind the Patriots odds, however, at the end of the day, the Atlanta Falcons would need to do what is best for them.
Looking more into the situation though, it makes more and more sense as the Patriots are one of very few teams that could afford to take on Jones' $23 million contract that includes roughly $15 million guaranteed. With that, the Patriots would need to put together a trade that would entice the Falcons which would need to include multiple draft picks and possibly even young players as well.
If there is one thing to keep in mind here, it is that Bill Belichick is a mastermind at pulling off superstar trades as many have seen in the past when the Patriots traded for Randy Moss in 2007. That said, bettors could take the chance on the Patriots odds before they get any longer.
Tennessee Titans Odds
The Tennessee Titans are sitting with the second shortest odds to acquire Julio Jones. That comes as it is known that Titans receiver, A.J. Brown has a strong relationship with Jones as he even wears number 11 to honor his idol and mentor and has also made it clear that he would give up the number if Julio were to make his way to the Titans.
I would give up #11 if this happens. Playing alongside my idol would be crazy . No team is stopping this!!! https://t.co/2ZMQ1tCmBk

— AJ Brown (@1kalwaysopen_) April 28, 2021
Although Brown has voiced his thoughts on possibly teaming up with Jones, it is far from doable as the Titans would need to pray for a miracle to happen with their cap space situation as they have just $3.6 million available.
With clearing up cap space being as hard as it is, it is unlikely that the Titans have what it takes to pull off this form as magic in the front office.
Green Bay Packers Odds
This might come as a surprise to many, but the Green Bay Packers do have a shot of landing Jones despite their long odds. This could be a last-ditch move from the Packers to keep Aaron Rodgers happy as he has also recently voiced his request for a trade.
In a recent interview, Rodgers stated that his discomfort with the Packers is not with their decision to bring in Jordan Love but the lack of culture amongst the team.
"With my situation, look it's never been about the draft pick, picking Jordan – I love Jordan; he's a great kid. [We've had] a lot of fun to work together. Love the coaching staff, love my teammates, love the fan base in Green Bay. An incredible 16 years. It's just kind of about a philosophy and maybe forgetting that it is about the people that make the thing go. It's about character, it's about culture, it's about doing things the right way," Rodgers told Kenny Mayne on SportsCenter.
With the Packers clearly listening with open ears, they could do whatever it takes to acquire Jones in what is surely a culture-changing move to make Rodgers content in his current role which backs up their odds to land him even more.
The Field Odds
Other notable teams on the odds boards include the Miami Dolphins who have the draft picks in their arsenal to make an argument for the Falcons to listen to.
The Indianapolis Colts, who are looking to completely revamp their offense after bringing in Carson Wentz and who can also afford to offer defensive pieces that the Falcons desperately need.
Also, the San Francisco 49ers, who have been in the hunt for Aaron Rodgers and could look to lure him in even more by trading for Jones.
There are also certain teams that bettors should not give the time of day to as they will just lose money. One of those teams is the Baltimore Ravens who are not only in a cap space nightmare but also do not have enough to offer. Another team is the Dallas Cowboys after Jones was caught on live TV talking to Shannon Sharpe saying that he "knows not to go to Dallas."
Julio Jones' thoughts on the Falcons and Cowboys. pic.twitter.com/Y9tQDnw2dO

— shannon sharpe (@ShannonSharpe) May 24, 2021
With that being said, right now it is just a wait and see game until the Falcons decide to pull the trigger on a trade.
Advertising Disclosure
BettingSuperBowl.com may receive a commission from any purchases you make through link on our site. This enables us to offer you the best free content and news about Super Bowl Betting.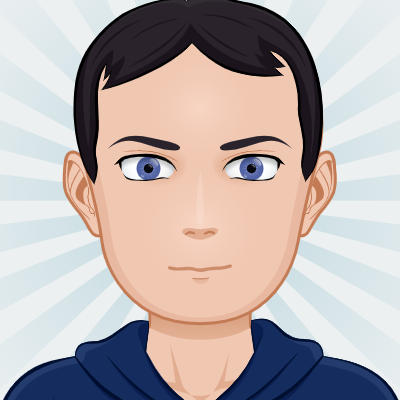 Samuel has been writing professionally for 4 years. He comes from a sports writing background where he enjoys writing mostly about basketball and football both professional and collegiate. He is a recent graduate of Florida State University where he majored in Editing, Writing and Media with a minor in Communications. During his free time, you can find him watching or playing sports as well as playing videogames and listening to music.