The Miami Dolphins have +300 underdog odds to win the AFC East.
The Buffalo Bills are favored at -155.
Miami has draft picks as well as cap space to improve their team during the off-season.
MIAMI – Looking ahead to the NFL season, sports betting fans are already placing action on which team will win the AFC East.
The current favorite is the Buffalo Bills who won the division last season and made it to the AFC Championship Game.
The Miami Dolphins, however, have cap space and draft picks that could have them improve the team drastically before Week 1. Maybe now is the best time to bet on the Miami Dolphins.
Miami Dolphins AFC East Odds
The Miami Dolphins have the second shortest odds to win the AFC East right behind the Buffalo Bills. With the Bills' success last season, it is no surprise that they are favored.
Odds To Win The  AFC EAST
Buffalo Bills -155
Miami Dolphins +300
New England Patriots +400
New York Jets +2000
The Dolphins finished the season with a 10-6 record, missing the playoffs in rookie QB Tua Tagovailoa's first season.
The team was inconsistent, but overall showed improvement from the previous seasons. The improvement could continue into the 2021 season, as Miami has the assets to build a competing team.
For starters, Miami has two first-round draft picks with the third overall pick as well as the 18th overall pick, and has two second-round drat picks as well.
Miami also has a lot of cap space, making them a prime destination for free agents once free agency begins.
The Phins have a few options with all their assets. The one big move they could make is to trade for Deshaun Watson of the Houston Texans.
Watson who is viewed as a top-five QB in the league has requested a trade from the Texans, naming Miami as a top destination he would be interested in going. Of all the teams that could potentially trade for the star QB, Miami may just have the most to offer.
Miami could offer Tua, both first-round draft picks, and future picks in order to complete a deal. With Watson on the team, Miami could then use the remaining cap space to build up their offensive line.
Miami's defense is already among the league's best, and cornerback Xavier Howard would be another full season removed from his ACL injury. Howard was a Defensive Player of the Year candidate.
"Being able to say I played 16 games after the surgery I had, a big surgery and it was worse than a ACL … just coming from that, getting that confidence and want to feed off that for next year and help the team win games," said Howard.
With an offense that's backed by Deshaun Watson and a strong defense, Miami could potentially compete with the Bills for divisional supremacy.
If Miami fails to land Watson, they still have options to improve their team.
Miami could keep their draft picks, draft Ja'Marr Chase or DeVonta Smith at third, giving Tua a potential star receiver to throw too. Smith and Tua have a relationship already, playing together during their Alabama Crimson Tide days.
Penei Sewell has also been rumored to be on Miami's radar. The offensive tackle is viewed as the best in the draft, and Tua could use the help, suffering from sacks in multiple games.
Miami could then use their cap space to go after players in free agency, building up their roster, and hopefully, Tua is able to shine with the improved team.
While this may not automatically make Miami better than the Buffalo Bills, especially since this would be relying on unproven prospects, lucky bettors could cash in if Miami manages to click together and take the division.
Other AFC East Teams
Outside of the Bills, Miami would be competing against the New England Patriots and the New York Jets. The Jets had the second-worst record in the league last season, but they are sitting with the number two pick and are also in play for Deshaun Watson.
New York could potentially send an attractive package to the Texans, or hold on to their top pick and draft a QB like Justin Fields, Tray Lance, or possibly Trevor Lawrence.
Either move would not automatically make the Jets the best team, however, as both offensively and defensively the team needs an overhaul in order to win.
The Patriots are in a different issue as they do not currently know who their QB will be. On top of that, injuries plagued the team all season.
Bill Belichick is still their coach, so it is possible that they will be competitive, but New England is a long way away from the Tom Brady dynasty that kept them ahead in the AFC East for over a decade.
Regardless of how Super Bowl betting fans want to wager;  Miami's odds may never be better than they are right now.
Getting in early before the off-season and NFL Draft happens is the best way to cash in on the longshot odds.
Advertising Disclosure
BettingSuperBowl.com may receive a commission from any purchases you make through link on our site. This enables us to offer you the best free content and news about Super Bowl Betting.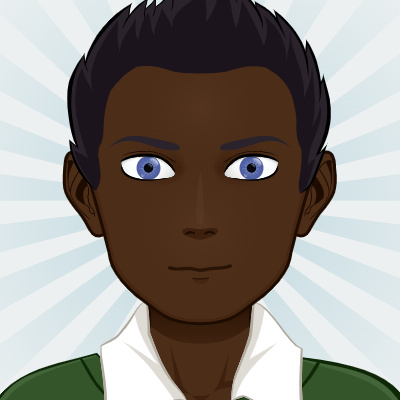 Growing up a major football and basketball fanatic, Giovanni Shorter has spent his early years obsessed with stats and numbers about his favorite sports teams. Coming from a narrative writing background, Shorter always tries to tie his love of sports information with his desire for storytelling to not only inform, but entertain readers. When he is not keeping fans up to date on the best Super Bowl odds, he is watching his favorite sports, playing videogames, or writing and recording music.