The Dallas Cowboys will be on HBO's Hard Knocks for the preseason.
Sports betting fans are wagering on who will be the first to speak.
Dak Prescott has +250 odds to be the first to speak on the show.
DALLAS – With the NFL Preseason incoming, it is also time for the HBO docuseries Hard Knocks to make a return.
This season, the Dallas Cowboys will be the featured team. This is the third time Dallas has been on the show.
Sports betting fans are wagering on who will be the first to speak. This could be a fun line for Super Bowl betting fans to cash in on ahead of the 2021 NFL season.
Hard Knocks Odds
Sports betting sites currently sit with Dak Prescott, starting QB of the Cowboys as the first player to speak on camera during the show.
First Dallas Cowboys Player To Speak On Show?
Dak Prescott +250
Ezekiel Elliott +550
Amari Cooper +650
Demarcus Lawrence +650
CeeDee Lamb +700
Zack Martin +700
Jaylon Smith +800
Tyron Smith +900
Leighton Vander Esch +1000
Micah Parsons +1000
Prescott is the most known figure on the team being the starting QB so it is no surprise that betting fans are expecting Prescott to be the first player interviewed.
This thing about this, however, is that the structure of Hard Knocks means it's possible Dak doesn't speak on camera at all.
Hard Knocks tends to focus on smaller role players or athletes fighting for a final roster spot. In past seasons, the focus has been mainly on more unknown athletes.
During the 2020 preseason, Hard Knocks focused on the Los Angeles Chargers and the Los Angeles Rams. The two stars to choose from would be Chargers QB Justin Herbert and Rams Defensive Tackle Aaron Donald.
Neither player was the first to speak. Instead, Trai Turner was the first voice heard during episode one. Turner at the time was a guard for the LA Chargers.
What this means is that longshot betting fans should look at odds for players like Tyron Smith, Zach Martin, or CeeDee Lamb. Their longshot odds could net big wins for some lucky bettors.
One thing that should be noted for those betting on the Dallas Cowboys, however, is that the Cowboys have historically done poorly the season after appearing on the popular series.
"We thoughts the Cowboys distractions were over when they signed Dak. Hard Knocks feels like a self-inflicted distraction."

— @ColinCowherd pic.twitter.com/QBYPxMbOSD

— Herd w/Colin Cowherd (@TheHerd) July 5, 2021
In 2002 when Dallas first appeared on the HBO series, they finished with a 5-11 record and missed the playoffs. In 2008 when they were featured again, they finished with a 9-7 record and again missed the playoffs.
This isn't just a Dallas Cowboys issue either. Out of the 11 teams to be featured on Hard Knocks, only four teams have made the playoffs the following season. Those being the 2010 New York Jets, the 2013 Cincinnati Bengals, the 2015 Houston Texans, and the 2020 LA Rams.
This means that 7 out of 11 teams missed the playoffs. If anything is worth betting on, it is this Hard Knocks curse.
Advertising Disclosure
BettingSuperBowl.com may receive a commission from any purchases you make through link on our site. This enables us to offer you the best free content and news about Super Bowl Betting.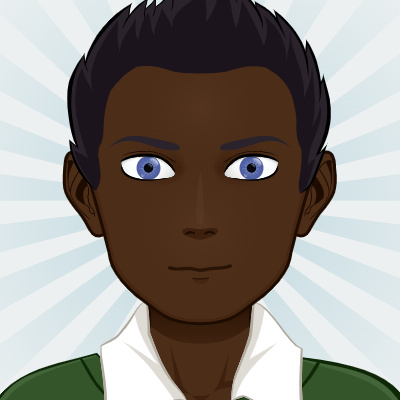 Growing up a major football and basketball fanatic, Giovanni Shorter has spent his early years obsessed with stats and numbers about his favorite sports teams. Coming from a narrative writing background, Shorter always tries to tie his love of sports information with his desire for storytelling to not only inform, but entertain readers. When he is not keeping fans up to date on the best Super Bowl odds, he is watching his favorite sports, playing videogames, or writing and recording music.