Sports bettors are wagering on the potential CBS interview with President Joe Biden prior to Super Bowl 55.
Pandemic is favored at +100 to be the word first said by Biden from a list.
Sports bettors are wagering the interview will be over 229 ½ seconds.
TAMPA, Fla. – Super Bowl Sunday isn't just bringing in betting lines for the Big Game, but also for events surrounding the game like the CBS Presidential Interview.
President Joe Biden may be sitting down with CBS prior to the game to discuss a litany of things. Sports bettors are placing action on the interview from the interview length to what team the President will mention first.
Those betting on the Super Bowl can find major winning potential from the interview, with some of the best odds available at online sportsbooks.
CBS Presidential Interview
The first betting line that has Super Bowl bettors wagering on surrounding the potential interview is which team the POTUS will mention first. Sports bettors are split on each team.
CBS Biden SB Interview - Said First by Biden
Bucs/Buccaneers -120
Chiefs -120
Joe Biden has not mentioned which team he wants to win, or anything surrounding the Super Bowl or the NFL in the recent months.
It is understandable why, as Biden is coming off of an election year where he was campaigning throughout the entire Super Bowl season and has inherited a country still dealing with the COVID-19 pandemic.
Sports bettors not knowing who to wager on with this prop bet s understandable.
The next betting line getting attention at online sportsbooks is which word the President would say first, the short odds are on "Pandemic."
CBS Biden SB Interview - Word Said First by Biden
Pandemic +100
Unity +200
Healing +250
Impeach +400
The Presidential interview tends to cover a variety of topics as CBS interviewers allow the president to essentially address the nation before the Big Game.
The pandemic is the biggest thing currently affecting the US so it makes sense that sports bettors would be leaning towards Joe Biden saying that first. What longshot bettors may want to lean in on is the +200 odds for "Unity" as well as the +250 odds for "Healing".
President Biden has consistently made public statements using both these terms, indicating to Americans that it is time for the nation to move forward together for healing and unity. Lucky sports bettors could cash in should the interview head in that direction first.
Lastly, sports bettors are placing action on the length of the interview. The short odds are on the over.
CBS Biden Superbowl Interview Length
Over 229½ Seconds -160
229½ Seconds +120
If you compare past interviews, the interview tends to run roughly 10 minutes, which is far longer than the 229 ½ seconds set by the online sportsbook.
Longshot bettors could get lucky, however, as Biden may want to have a short interview, and could simply answer a few questions and move on.
Biden has not sat down for anyone on one interview since becoming POTUS, instead addressing the public either via press conferences or through his social media pages.
It should be noted, however, the most recent Presidential Super Bowl interview for then-president Donald Trump lasted just over eight minutes.
Those placing action on the potential interview should be aware that it has not been confirmed if an interview will occur. Still, placing action on these betting lines could net players major wins.
Super Bowl 55 will kick things off on Sunday, February 7 at 6:30 PM.
Advertising Disclosure
BettingSuperBowl.com may receive a commission from any purchases you make through link on our site. This enables us to offer you the best free content and news about Super Bowl Betting.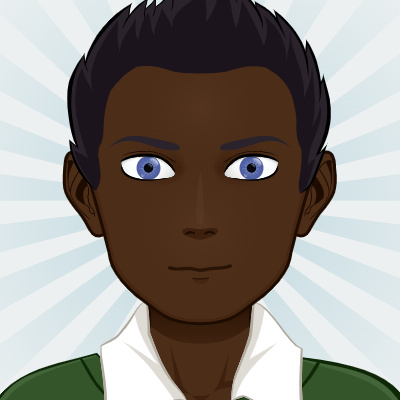 Growing up a major football and basketball fanatic, Giovanni Shorter has spent his early years obsessed with stats and numbers about his favorite sports teams. Coming from a narrative writing background, Shorter always tries to tie his love of sports information with his desire for storytelling to not only inform, but entertain readers. When he is not keeping fans up to date on the best Super Bowl odds, he is watching his favorite sports, playing videogames, or writing and recording music.