Tampa Bay Buccaneers WR Antonio Brown's injury status has been updated from doubtful to probable for Super Bowl 55.
Brown has been out with a knee injury since the divisional game against the New Orleans Saints.
The Buccaneers have +145 underdog odds to beat the Kansas City Chiefs in the Big Game.
TAMPA, Fla. – The Tampa Bay Buccaneers may be adding some missing pieces come Super Bowl Sunday as Sammy Watkins, Antoine Winfield Jr., and Antonio Brown have been moved to probable for the Big Game.
Brown has been one of the best WR in the league for several seasons and could have the chance to prove he is still an elite WR against the Kansas City Chiefs defense on the biggest state.
While the Chiefs are favored to win, this was with Super Bowl bettors expecting the Buccaneers to be without AB. Now the veteran WR could start, which may have an impact on betting lines.
Sources tell @diannaESPN that Le'Veon Bell, Sammy Watkins, Antonio Brown and Antoine Winfield Jr. are expected to be healthy for the Super Bowl.

Sources also tell me Jordan Whitehead underwent a shoulder MRI yesterday and they're taking it day by day. https://t.co/nn7hnkVPJY

— JennaLaineESPN (@JennaLaineESPN) January 26, 2021
Those betting on the Buccaneers may want to wager early, as if it is officially announced that Brown will be playing, the odds could shorten at online sportsbooks.
Super Bowl 55 - Kansas City Chiefs Vs. Tampa Bay Buccaneers
Moneyline: Chiefs -165, Buccaneers +145
Spread: Chiefs -3
Total: Over/Under 56.5
While it has not been confirmed that AB will be playing, the news has shifted from earlier reports that have Brown listed as questionable. Now, Buccaneers head coach Bruce Arians believes that the veteran WR is "getting close" to a return despite him missing practice this week.
"We'll see how sore he is," said Arians.
AB has actually struggled this season to make a real impact, however, boasting only 45 receptions for 483 yards and four TD's this season.
While his numbers are not that impressive, the additional firepower to a team that has already managed to win tough playoff games is nothing to scoff at. The Buccaneers defense is their main bread and butter, and the team is expected to rely on their defense to shut down Patrick Mahomes and the Chiefs.
What AD brings is a weapon for Tom Brady to compete against Mahomes with should the defense be unable to slow down the Eric Bieniemy offensive scheme.
An announcement that AB will play would definitely have more sports bettors leaning in on the Buccaneers. The Chiefs are only favored by a field goal, making any offensive bonuses for the Buccaneers a big deal.
Super Bowl 55 kicks off Sunday, February 7 at 6:30 PM, sports bettors should place their wagers sooner rather than later for the best odds.
Advertising Disclosure
BettingSuperBowl.com may receive a commission from any purchases you make through link on our site. This enables us to offer you the best free content and news about Super Bowl Betting.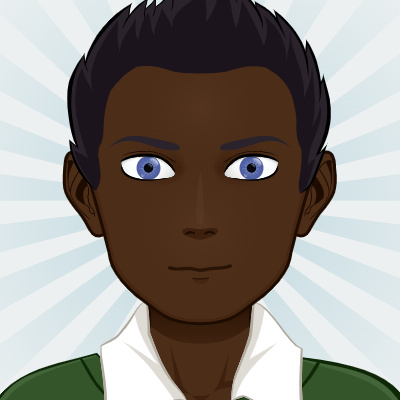 Growing up a major football and basketball fanatic, Giovanni Shorter has spent his early years obsessed with stats and numbers about his favorite sports teams. Coming from a narrative writing background, Shorter always tries to tie his love of sports information with his desire for storytelling to not only inform, but entertain readers. When he is not keeping fans up to date on the best Super Bowl odds, he is watching his favorite sports, playing videogames, or writing and recording music.