Both sides of the coin toss bet have -101 to -105 odds depending on the sportsbook.
There are four total coin toss prop bets for Super Bowl 57.
Super Bowl coin toss betting trends can help to place bets.
PHOENIX – One of the most popular Super Bowl prop bets to make each year is on the coin toss on whether the flip will result in heads or tails. Other than betting on just the result of the toss, there are different betting angles to take as well.
Super Bowl 57 Coin Toss Odds
As one of the simplest odds on Super Bowl 57 sportsbooks, there is still research to be done when placing this bet such as different trends from previous Super Bowls. Since the year 2000 at Super Bowl 34, tails has had the advantage with 13 wins compared to the 10 of heads. More recently though, the tails side of the coin has exploded even more winning six of the last nine results.
Super Bowl 57 Coin Toss Prop Bets
What Team Will Win Super Bowl 57 Coin Toss?
Kansas City Chiefs -105
Philadelphia Eagles -105
Will The Team That Calls Coin Toss In Super Bowl 57 Be Correct
While these two Super Bowl coin toss odds could be harder to gauge with limited research, the two main pieces of info to look into are their coin toss records this season and if they have won the game after winning the toss.
Ironically enough though, both the Kansas City Chiefs and Philadelphia Eagles are 14-3 with their coin toss results this season and are 14-3 in their games after winning the toss.
Will Team That Wins Coin Toss Also Win Super Bowl 57?
These odds are where things get interesting as there is an ongoing trend in the last eight Super Bowls where the coin toss winner lost the Super. This trend has affected both the Chiefs and Eagles with the Eagles losing their toss in Super Bowl LII and going on to win the game. At Super Bowl LIV the Chiefs lost the toss and went on to win. The following year at SBLV, they won the coin toss and lost the Super Bowl.
SB57 Coin Toss Line Shopping
Different Super Bowl sportsbooks such as Bovada, BetOnline, and MyBookie, each have odds on the coin toss, however, some of them could differ and offer different value.
Bovada Coin Toss Odds
BetOnline Coin Toss Odds
MyBookie Coin Toss Odds
Both Bovada and MyBookie have the same odds at -105 where they are paying out roughly $95 on a $100 coin toss bet. As for BetOnline, they are close to even odds at -101 with a $99 payout on a $100 wager.
Which SB 57 Coin Toss Props Will Hit?
| Bet | Odds |
| --- | --- |
| Will the SB 57 Coin Toss be Heads or Tails? | Heads (-105)/Tails(-105) |
| Which Team will win the SB 57 Coin Toss? | KC (-105)/Phi. (-105) |
| Team that Calls the SB 57 Coin Toss to be Correct? | Yes (-105)/No (-105) |
| Team that Wins Coin Toss also Wins SB 57? | Yes (-105)/No (-105) |
Trail
Fade
Advertising Disclosure
BettingSuperBowl.com may receive a commission from any purchases you make through link on our site. This enables us to offer you the best free content and news about Super Bowl Betting.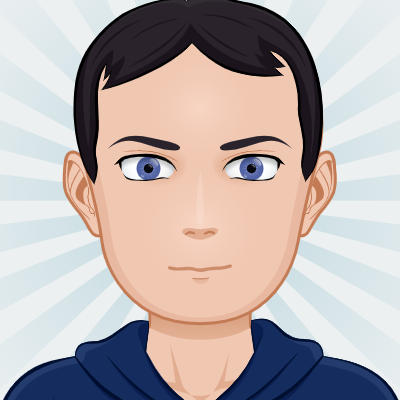 Samuel has been writing professionally for 4 years. He comes from a sports writing background where he enjoys writing mostly about basketball and football both professional and collegiate. He is a recent graduate of Florida State University where he majored in Editing, Writing and Media with a minor in Communications. During his free time, you can find him watching or playing sports as well as playing videogames and listening to music.