Rihanna's total song at halftime is set at 9.5.
There are -600 odds that she'll have black hair during her performance.
There are +125 odds on Rihanna wearing a black outfit first.
PHOENIX – After initially rejecting a Super Bowl halftime performance in 2019, Rihanna will finally take center stage at Super Bowl 57 and there are plenty of odds surrounding one of the biggest pop stars there is.
One of the main halftime props to look out for on SB57 betting sites is the total number songs that will be played at halftime. This bet is offered every year and takes on some of the most action of any other halftime prop.
Rihanna Total Songs Performed
Over 9.5 -125
Under 9.5 -105
While Rihanna give it all in her performances, this could be a great chance to get in on the under given trends and her previous performances at sporting events. Starting with trends, under 9.5 songs is 7-3 in the last 10 Super Bowls. Also, in the last three halftime performances with just one performer (The Weeknd 2021, Justin Timberlake 2018, Lady Gaga 2017), the under is 2-1.
Looking at her past sporting event performances, in 2011 she performed at the NBA All-Star Game halftime show and put on just 5 songs.
Betting On Rihanna's Style
Color Of Hair
Brown/Black -600
Blonde +500
Bright Red +500
Color Of First Outfit
Black +125
Gold +500
Silver/Grey +600
White +600
Green +650
Purple/Pink +800
Red +800
Yellow +800
These SB 57 halftime odds go hand in hand and the two favorites should cash with ease. Starting with her hair color, while she has rocked both blonde and red hair in the past, all of her social media accounts show her with black hair right now.
On Twitter specifically, it looks like she's had black hair since June of 2021.
Her hair could also go with the style of her first outfit. The ongoing theme of any Rihanna performance is that she appears out of the dark wearing dark clothes while performing her first song.
Betting On First And Last Songs Performed
First Song Odds
Don't Stop The Music +300
Diamonds +500
What's My Name +500
Stay +600
Umbrella +600
Lift Me Up +700
Last Song Odds
Umbrella +250
Don't Stop The Music +250
Where Have You Been +600
We Found Love +700
Stay +900
Love On The Brain +900
Diamonds +1000
For the first song odds, is there really any other option than Don't Stop The Music that makes sense? This is arguably her most popular song and will really set the theme for the rest of her performance as she will literally not be stopping the music.
The odds on the last song are where things could get tricky as she has plenty of bangers that could leave a memorable impact on the show. Two songs in particular that sit at opposite ends of the odds board to watch for are Umbrella and Diamonds. Both of them have meaningful messages behind them and have powerful endings with her preaching her voice.
Betting On Special Guests
A$AP Rocky +300
Jay Z +300
Drake +350
All of these appearances would not surprise anyone as some of her biggest hits are with them meaning they could all be great bets to make. Starting with A$AP Rocky, he and Rihanna are in a relationship right now and just welcomed a child together. On top of that, they do have a song together in her single Cockiness.
The pop star could look to squeeze that song in her set if it meant having Rocky on stage with her.
Jay Z is featured on Umbrella which is one of her biggest hits so him coming out and doing his part of the song would make sense. However, Jay Z has never performed at the Super Bowl halftime show before and is more than worthy of his own spotlight so he could wait for his own opportunity.
Drake's odds offer more value and could very well be the strongest of the three to cash. Drizzy featured Rihanna on one of his biggest albums, Take Care, on the song Take Care. Drake also has a great relationship with Rihanna as they are always smiling and laughing when seen with one another.
That said, if Rihanna wanted to call in a favor for Drake to be there, he'll be there.
Advertising Disclosure
BettingSuperBowl.com may receive a commission from any purchases you make through link on our site. This enables us to offer you the best free content and news about Super Bowl Betting.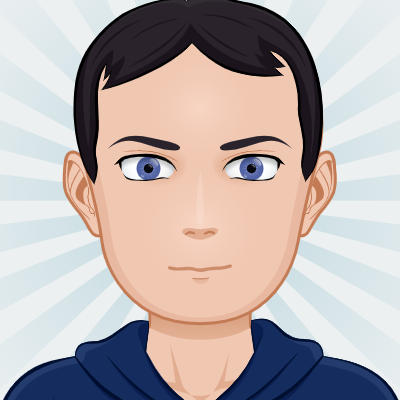 Samuel has been writing professionally for 4 years. He comes from a sports writing background where he enjoys writing mostly about basketball and football both professional and collegiate. He is a recent graduate of Florida State University where he majored in Editing, Writing and Media with a minor in Communications. During his free time, you can find him watching or playing sports as well as playing videogames and listening to music.