The stage is set with Patrick Mahomes and the underdog Kansas City Chiefs taking on Jalen Hurts and the Philadelphia Eagles
The Chiefs dwarf the Eagles in playoff and Super Bowl experience, especially at the head coach position
The Eagles are a strong 6-2 ATS against playoff teams, while the Chiefs are 5-5
GLENDALE, Ariz. - Super Bowl oddsmakers have the Philadelphia Eagles opening up as favorites against the Kansas City Chiefs by just two points.
This Super Bowl spread marks one of the closest in the entire playoffs and deservedly so, with both teams being some of the most complete and versatile groups in the NFL.
Andy Reid Towers Over Nick Sirianni in Playoff Experience
Chiefs Vs Eagles Odds
Money line: Kansas City Chiefs (+110) vs Philadelphia Eagles (-130)
Spread: Philadelphia Eagles -2.0
Total: 49.5
One area where the Chiefs certainly have the upper hand is at head coach experience, with Andy Reid now coaching in his fourth Super Bowl overall and his third with the Chiefs.
Nick Sirianni on the other hand will be coaching just his fourth total playoff game and first Super Bowl. With this on track to be Big Red's 38th playoff game, second-most of any coach all-time, Sirianni and the Eagles will have to pull out all the stops in their first Super Bowl run together.
High-Flying Offenses Will Look to Score Early
The Eagles and Chiefs are among the very best offenses in the league, finishing tied for first on the season with 28.7 points per game each.
NFL betting sites have set +155 odds for the Chiefs to score on their first drive. Similarly, the Eagles sport +120 odds to do the same.
In their last five games, the Chiefs scored on the first drive in four of them (three TDs, one FG). In their last five playoff matches the Chiefs performed similarly, scoring on the first drive in what is now four straight games.
The Eagles stack up identically, scoring on their first drive in four of their last five games (three TDs, one FG) when led by Jalen Hurts. Both teams will certainly look to maintain their season-long offensive excellence.
At +155 and +120 odds for the Chiefs and Eagles to score on their first drive, respectively, bettors can surely find some value for each of these teams.
The Chiefs odds are more profit-friendly and will of course rely on MVP favorite Patrick Mahomes to get them down the field, but they do face the Eagles stout defense that has allowed just 18.8 points per game.
While the Eagles odds aren't as attractive, their matchup against the average Chiefs defense that allows 21.5 points per game could prove to be a major boon that bettors can cash in on come Super Bowl Sunday.
Advertising Disclosure
BettingSuperBowl.com may receive a commission from any purchases you make through link on our site. This enables us to offer you the best free content and news about Super Bowl Betting.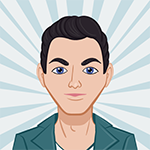 Jeremias is a lifelong Jaguars fan that began following football closely in 2013. He is a current Florida State University student with a double major in Media/Communication Studies and Editing, Writing, and Media. In his free time, you can find him writing, researching, betting, and watching all things NFL, NBA, and NHL related.