For rushing yards range props at BetOnline, Jalen Hurts has the best value between 26-50 yards for SB57 at +250 odds.
Hurts averaged 10.9 rush attempts per game in 2022 and the Chiefs' defense gave up 4.4 net yards per attempt in 2022.
GLENDALE, Ariz. – Jalen Hurts ended the 2022 regular season with 760 rushing yards and BetOnline has special props for betting on the range for Hurts in SB57. Hurts has averaged 36.6 rush yards per game in the 2022 postseason for the Philadelphia Eagles.
Jalen Hurts Rushing Props Range
25 or Less Yards +225
26-50 Yards +250
51-75 Yards +250
76-100 Yards +450
101 or More Yards +750
While Hurts has averaged 49 yards per game in 2022, the 26-50 yard range at +250 can be tempting for betting on the Super Bowl. However, online sportsbooks recognize Hurts' unpredictability by giving him the same odds to have 51-75 total yards.
Part of this uncertainty is based on Hurts being a threat to break through for a large gain from a single play. Hurts recorded five regular season runs in 2022 that were 22+ yards, with his longest of the season being 42.
The Chiefs gave up the 15th most rushing yards during the 2022 regular season at 107.2 YPG and gave up the 18th most rushing yards per attempt at 4.4. With Hurts averaging 10.9 rushing attempts per game between the post and regular season, 4.4 yards per game would put Hurts right at 48 yards for the Super Bowl based on these past trends.
Betting on Hurts to Rush Beyond His Average
Past 2022 regular season games favor Hurts recording an average of either 25-50 yards or under 25 during Super Bowl 57 against the Chiefs.
Hurts recorded three games with a range of 76-100 rushing yards
Hurts recorded one game with over 101 rushing yards
Hurts recorded five games with under 25 rushing yards
Hurts recorded five games with 26-50 rushing yards
Hurts recorded three games with 51-75 rushing yards
Advertising Disclosure
BettingSuperBowl.com may receive a commission from any purchases you make through link on our site. This enables us to offer you the best free content and news about Super Bowl Betting.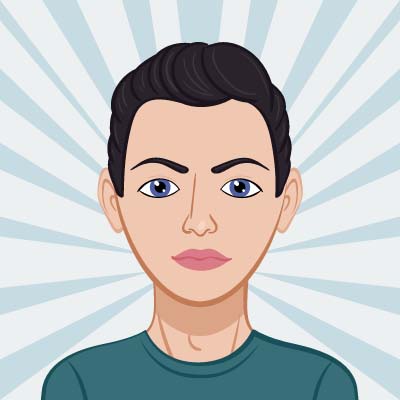 Ben has been an avid sports fan his whole life and mostly follows football and basketball, both professional and collegiate. He is finishing his Editing, Writing, and Media Degree at Florida State University, with a minor in Business. Diving into the world of sports betting, he is ecstatic to work in an area that has combined his two passions of sports and writing.