Isiah Pacheco exotic rushing yard props at BetOnline allow bettors on Super Bowl 57 to get plus odds on the star rookie running back.
Based on the Philadelphia Eagles' defensive history and the impending return of Clyde Edwards-Helaire, betting on Pacheco to finish with between 51 and 75 rushing yards is the best bet with +225 odds.
GLENDALE, Ariz. - Exotic props on the rushing yard range for Isiah Pacheco provide an intriguing alternative for Super Bowl bettors that are looking for longer odds on the star rookie's rushing props at BetOnline.
The Super Bowl sportsbook split Isiah Pacheco's rushing total into five different categories, with each rushing yard range coming with +225 odds or longer.
Isiah Pacheco Exotic Rushing Yards Prop
25 Or Less +300
26-50 +250
51-75 +225
76-100 +400
101 Or More +650
Best Isiah Pacheco Exotic Prop Range
One of the best ways to bet on Isiah Pacheco is to look at the defense that he is playing against, the Philadelphia Eagles.
That Eagles defense will likely be tested in Super Bowl 57, with the 51.0 total the highest of the season for Philly by 1.5 points.
In games within five points of that 51.0-point total (eight games), the Philadelphia Eagles defense has been remarkably consistent about holding the leading rusher for the opposing team within the 51-75 rushing yard range:
Leading Rusher 25 or Less Yards: 1 Rusher (Dalvin Cook)
Leading Rusher in 26-50 Yard Range: 1 Rusher (Antonio Gibson)
Leading Rusher in 51-75 Yard Range: 5 Rushers (James Conner, David Montgomery, Saquon Barkley, Ezekiel Elliott, and A.J. Dillon)
Leading Rusher in 76-100 Yard Range: 0 Rushers
Leading Rusher 101 or More Yards: 1 Rusher (D'Andre Swift)
Betting on Isiah Pacheco's rushing yards based on rushing performances by leading rushers against the Eagles clearly points to the 51 to 75-yard range (+225).
How Does CEH's Return Impact Pacheco?
Pacheco has likely secured the leading rusher title for the Kansas City Chiefs, even despite the impending return of Clyde Edwards-Helaire in Super Bowl 57.
That return will likely eat into Isiah Pacheco's carries slightly though, which may prevent the stud rookie running back from breaking past the 75-yard marker.
Pacheco has never needed a lot of carries to achieve high rushing totals this season. He has primarily had between 8-12 carries per game this season.
Rushing yard totals for Pacheco in those seven games also point to taking the exotic prop for Super Bowl 57 that is between 51 and 75 yards with +225 odds:
25 or Less Rushing Yards: 0 Games
26-50 Rushing Yards: 3 Games
51-75 Rushing Yards: 3 Games
76-100 Rushing Yards: 1 Game
101+ Rushing Yards: 0 Games
Advertising Disclosure
BettingSuperBowl.com may receive a commission from any purchases you make through link on our site. This enables us to offer you the best free content and news about Super Bowl Betting.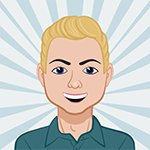 Brett has been writing professionally since November of 2021. He had such a passion for sports he even decided to major in Sport Management from Florida State University! When not writing about sports, Brett loves playing DFS, bowling, and golfing.