The Los Angeles Chargers have +2200 odds to win the Super Bowl.
The Chargers have made the playoffs two times since 2010.
LOS ANGELES – The Los Angeles Chargers have been able to gain momentum coming into the 2021 season which has led to their Super Bowl odds rising. However, before betting on these lines, there are significant reasons to stay away from the idea of them winning it all.
As they sit right now, the Chargers Super Bowl odds are the eighth shortest in the league at +2200, above some notable teams like the Tennessee Titans, the New Orleans Saints, and the San Francisco 49ers.
Super Bowl 56 Odds
Tampa Bay Buccaneers +500
Buffalo Bills +700
Kansas City Chiefs +700
Los Angeles Rams +800
Arizona Cardinals +850
Green Bay Packers +900
Baltimore Ravens +1000
Dallas Cowboys +1100
Cleveland Browns +2200
Los Angeles Chargers +2200
Tennessee Titans +2200
New Orleans Saints +3500
Lack Of Experience
One of the main factors that is holding the Los Angeles Chargers back is their lack of experience in the playoffs. The Chargers have made the playoffs just two times since the 2010 season with their last appearance happening back in 2018.
They are also being led on offense by a second-year quarterback in Justin Herbert. While Herbert might look the part of a contending quarterback, he does not have any playoff experience and has not experienced that type of environment in the NFL yet.
Some might argue that the team has great veteran players in Keenan Allen, Mike Williams, and Austin Ekeler, but in each of their 5+ years in the league, they have just four combined seasons with a playoff game.
On paper, this team might look like Super Bowl contenders but can easily flop under playoff pressure.
Kansas City Chiefs And Company
The reality of the Chargers making it far in the playoffs and potentially winning a Super Bowl ultimately comes down to the Kansas City Chiefs. The Chiefs have won the AFC West division in five straight seasons and as long as they continue to gain playoff experience and make deep runs, the Chargers will continue to have their hands full.
Aside from the Chiefs, even if the Chargers were to somehow get past them, they would have to go up against other experienced teams in the Buffalo Bills and Baltimore Ravens. Each who have made the playoffs three times in their last five seasons.
With the competition at an all-time high for the Chargers right now, it is hard seeing them making it far in the playoffs if they even make it there.
Defensive Struggles
Another main issue that the Chargers are facing is being the league-worst run defense. The Chargers had a tough offseason that saw two of their most valuable defensive linemen walk in Melvin Ingram and Denzel Perryman. Knowing this, Joey Bosa is their only reliable lineman capable of stopping the run.
The Chargers are allowing opposing offenses to run all over them, allowing 975 rushing yards in six games at 162.5 yards per game. The Chargers have been letting up big runs from both the left and right side of the line, which makes sense as Perryman and Ingram were outside linebackers. With Bosa in the middle, they have allowed minimal 5+ yard rushes on the inside, which has forced opposing running backs to bounce outside.
All in all, the Chargers Super Bowl odds are far from a sure thing and money can be made elsewhere on the Super Bowl odds board.
Advertising Disclosure
BettingSuperBowl.com may receive a commission from any purchases you make through link on our site. This enables us to offer you the best free content and news about Super Bowl Betting.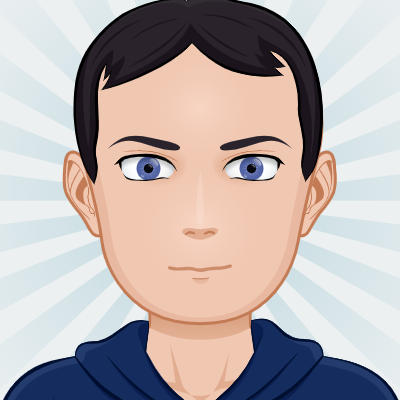 Samuel has been writing professionally for 4 years. He comes from a sports writing background where he enjoys writing mostly about basketball and football both professional and collegiate. He is a recent graduate of Florida State University where he majored in Editing, Writing and Media with a minor in Communications. During his free time, you can find him watching or playing sports as well as playing videogames and listening to music.