Using average draft positioning in high-stakes fantasy football leagues versus overall general rankings proves to be an excellent way to bet on receivers in 2022.
Two players who stand out are Jahan Dotson and Christian Kirk, who are under drafted and underrated at online sportsbooks based on draft positioning in high-stakes fantasy football leagues.
LOS ANGELES – A wild offseason of wide receiver movement has left Jahan Dotson and Christian Kirk under the radar for many fantasy football players.
Fantasy football sharps have taken notice, drafting Dotson and Kirk much higher in their high-stakes leagues than their average draft position (ADP) in general fantasy football drafts would indicate.
Betting and drafting Dotson and Kirk based on how the sharps have drafted is an easy way to tail bets made by people with the most money in the game and who are likely the most well-prepared players in the world.
Betting on Jahan Dotson in fantasy football
One key edge that has become apparent throughout the NFL and the entire fantasy football landscape is the immediate impact that highly drafted receivers can have on their new teams. That edge is apparent because the single-season rookie receiving yard record has been broken in back-to-back years by Justin Jefferson and then Ja'Marr Chase.
Those records may be unlikely to be broken this year, but they did prove that a young receiver such as Jahan Dotson can have a breakout first year.
Dotson has two other key factors pointing to him being a potential league winner:
Sharps Love Him: According to National Fantasy Championships, Jahan Dotson's ADP throughout their database is 145.57 overall, making him the 59th receiver drafted on average. Experts playing in the highest stakes leagues believe he may be undervalued because on average he is being selected over 32 spots earlier in their leagues (113th overall). In those leagues, he is the 53rd-selected receiver on average.
Opportunities: The team that drafted Dotson, the Washington Commanders, have a barren depth chart at receiver outside of Pro Bowler Terry McLaurin. Targets and the corresponding receiving yards abound in Washington, and Dotson's "competition" is greatly overstated. He is battling Curtis Samuel for the number two receiver role, but Samuel is coming off an injured season that saw him put up terrible numbers even when he played. Samuel played five games last season and averaged a paltry 5.4 yards per game. The number two receiver spot is clearly Dotson's to lose.
With so many key points pointing to Jahan Dotson having a breakout rookie season, it may be a wonder that Super Bowl 57 sportsbooks have given him relatively low receiving yard prop betting odds:
Jahan Dotson 2022-23 Prop Betting Odds:
Receiving Yards: 575.5 Yards (Over: -125, Under: -105)
Receiving Touchdowns: 3.5 (Over: -125, Under: -105)
Receptions: 51.5 (Over: -110, Under: -120)
Betting on Christian Kirk in fantasy football
Christian Kirk got a lot of unfair publicity this past offseason because his agent got him a larger free agent deal than many expected. That unfair publicity has caused sports betting sites and low-stakes players alike to unfairly cast a doubt on his outlook with his new team, the Jacksonville Jaguars, this season.
Kirk was the 26th highest scoring receiver in point-per-reception leagues in 2021, accumulating those points via 982 receiving yards, 5 receiving touchdowns, and 77 receptions.
Oddsmakers have him regressing in both the reception yardage and receptions categories this season, but if anything, sportsbooks and bettors may be better off thinking about how the Jaguars are likely to highlight Kirk to prove the contract was not an overpay. With Kirk likely to be highlighted, he may blow past his receiving props.
Christian Kirk 2022-23 Prop Betting Odds:
Receiving Yards: 850.5 Yards (Over: -115, Under: -115)
Receiving Touchdowns: 5 (Over: -115, Under: -115)
Receptions: 69.5 (Over: -115, Under: -115)
High-stakes players also agree that Christian Kirk is being undervalued. His ADP is nearly 30 spots higher in high-stakes leagues compared to the general consensus. He is drafted 61st overall on average in high-stakes leagues versus only 90th in all leagues.
That difference in draft status is supported by the difference in his receiver rankings as well. In high-stakes leagues, Kirk's average is the 34th receiver off the board compared to 40th in lower-stakes leagues.
Advertising Disclosure
BettingSuperBowl.com may receive a commission from any purchases you make through link on our site. This enables us to offer you the best free content and news about Super Bowl Betting.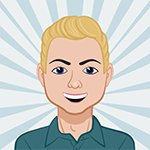 Brett has been writing professionally since November of 2021. He had such a passion for sports he even decided to major in Sport Management from Florida State University! When not writing about sports, Brett loves playing DFS, bowling, and golfing.