There are +150 odds on the Los Angeles Rams, Buffalo Bills, and Indianapolis Colts to make the playoffs, and the Seattle Seahawks and Chicago Bears to each stay under 8.5 wins.
Each of the Rams, Bills, and Colts have odds of -200 or greater to make the playoffs.
Both the Seahawks and Bears win totals are set lower than 7.
LOS ANGELES – While there is value in betting on individual teams' odds to make the playoffs or their individual win totals, NFL requested specials find ways to combine the two to offer higher value in some cases. In this case, there is tremendous value in each leg of this special.
At +150 odds, the bet is for all of the Los Angeles Rams, Buffalo Bills, and Indianapolis Colts to make the playoffs in addition to the Chicago Bears and Seattle Seahawks to stay under 8.5 wins each.
While it is a mouthful and many would be hesitant to lay action on so many different parts, oddsmakers are heavily in favor of this cashing given each of their individual odds.
Odds To Make the Playoffs
First things first, each of the Los Angeles Rams, Buffalo Bills, and Indianapolis Colts have -200 odds or better to make the playoffs this season and are each also favored to win their respective divisions.
The Bills are the strongest favorite of the three at -600 and have made the playoffs in each of the last three seasons with their last season coming at -400 to do so. Buffalo is a massive -250 favorite to win the AFC East. The Rams are at -260 to make the playoffs and backing them is that 8 of the last 9 Super Bowl winners have gone on to make the playoffs.
As for the Colts, they have -200 odds of making it. However, the Colts have been on a rollercoaster trend having made or missed the playoffs every other season for the last four years. Given that last season was a missed postseason run, on paper, they are scheduled to make it this season.
Projected Win Totals
On the win total side, oddsmakers could not have given two better teams to trust to stay under 8.5 wins. Both the Chicago Bears and Seattle Seahawks individual win totals are set below 8.5 already as it is and are both favored to stay under them as well.
The Bear's total is set at 6.5 wins with -210 odds leaning on the under while the Seahawks have -125 odds to stay under 5.5 wins. Feeding into the notion of the under even more is that their alternate lines are also heavily on the under as the Bears have -340 odds to stay under 7.5 wins while Seattle has -230 odds at under 6.5.
Looking deeper into Chicago, they have only gone over an 8.5 win mark once in the last nine seasons which came in 2018. Backing up the under for them, even more, is that they have a tough schedule this season with their opponents combining for a 135-152-1 record last season.
Believe it or not, Seattle could be considered in a much deeper hole than the Bears are in. They started on a downward slope last season after winning just seven games even with Russell Wilson under center for them. Now that Wilson is no longer there, they are sure to have even more struggles, especially playing in arguably the toughest division in the league, the NFC West, where the remaining three teams have win totals of 8.5 or higher.
Advertising Disclosure
BettingSuperBowl.com may receive a commission from any purchases you make through link on our site. This enables us to offer you the best free content and news about Super Bowl Betting.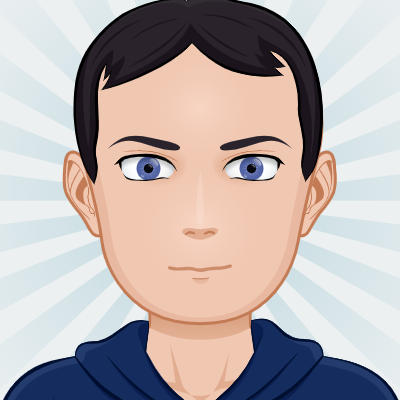 Samuel has been writing professionally for 4 years. He comes from a sports writing background where he enjoys writing mostly about basketball and football both professional and collegiate. He is a recent graduate of Florida State University where he majored in Editing, Writing and Media with a minor in Communications. During his free time, you can find him watching or playing sports as well as playing videogames and listening to music.