With Tom Brady on the Tampa Bay Buccaneers, there are odds his 2020 performance along with receivers Mike Evans and Chris Godwin.
Sportsbooks view Chris Godwin and Mike Evans as major beneficiaries to excel under Brady.
Brady has -110 odds to throw for 32 touchdowns or more with Godwin and Evans as his receivers.
TAMPA BAY, Fla. - With Tom Brady now the starting QB for the Tampa Bay Buccaneers, sportsbooks futures odds have their offense in high regard. Both receivers Mike Evans and Chris Godwin have odds reflecting how good they will be with Brady as the QB.
These odds show that sportsbooks and sports bettors have high hopes for the Bucs offense so far. Last season the Buccaneers suffered offensively behind QB Jameis Winston's poor ball control.
Despite that, the receivers showed glimpses that they would thrive with a more seasoned QB at the helm, and there is no better quarterback available to test this theory with other than Tom Brady.
Buccaneers Offensive Odds
Last season, Mike Evens boasted 1,157 receiving yards. He averaged 89.0 yards a game, scored 8 touchdowns, and finished the season with zero fumbles. His numbers were extremely impressive considering his then starting QB Jameis Winston threw for 30 interceptions.
With Brady being the QB that will be passing him the ball, online sportsbooks have set the line for Evans at 1,249 receiving odds this year.
Mike Evans 2020-2021 Receiving Yards:
Over 1249.5 -115
Under 1249.5 -115
Chris Godwin is also getting action taken on his play this upcoming season. Last season Godwin boasted 9 TD. Bookmakers are asking with Brady as his QB, will he be able to surpass that this season?
Chris Godwin 2020-2021 Receiving TD's:
Over 9.5 -115
Under 9.5 -115
With these two weapons at his disposal, sports bettors are taking action on whether Brady will throw 44,000 passing yards or not. Brady has not had this class of receivers to throw to in a long time, making this upcoming season an exciting one. Last year, Brady threw for 4,037 yards with a weak receiving core.
However, his age does play a factor in his arm strength and his ability to take as many snaps as Tampa Bay head coach Bruce Arians may want. This might explain why the Under has slightly more weighted odds and the Over.
Tom Brady 2020-2021 Passing Yards:
Over 4399.5 -110
Under 4399.5 -120
There is a lot of excitement around what Brady will bring to the Buccaneers. The six-time Super Bowl champion has a track record for getting things done in close games, something that was significantly lacking last season for the Buccaneers.
"Tom is the most successful quarterback in the history of our league, but what makes him so special is his ability to make those around him better," said Bruce Arians, Tampa Bay Head Coach.

"I have had the privilege to work with some of the best passers in our game, and the characteristics they all possessed were the ability to lead and get the best out of their teammates. Tom is no different. He is a proven winner who will provide the leadership, accountability and work ethic necessary to lead us to our goal of winning another championship."
With Super Bowl 2021 taking place in Tampa, it would be interesting to see if the Buccaneers can make it to the big game. For now, sports bettors will have to wager on the futures odds available.
Advertising Disclosure
BettingSuperBowl.com may receive a commission from any purchases you make through link on our site. This enables us to offer you the best free content and news about Super Bowl Betting.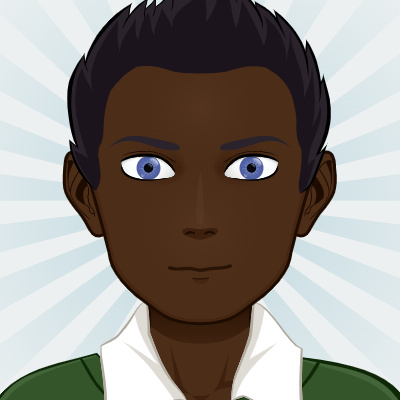 Growing up a major football and basketball fanatic, Giovanni Shorter has spent his early years obsessed with stats and numbers about his favorite sports teams. Coming from a narrative writing background, Shorter always tries to tie his love of sports information with his desire for storytelling to not only inform, but entertain readers. When he is not keeping fans up to date on the best Super Bowl odds, he is watching his favorite sports, playing videogames, or writing and recording music.