Dallas Goedert receiving yard range of 51-75 in SBLVII has +200 odds.
Goedert's shortest odds are a 26-50 receiving yard range at +175.
He is +900 to record 101 or more receiving yards.
GLENDALE, Ariz. – Dallas Goedert receiving range props for Super Bowl LVII present value for the tight end to record 51-75 receiving yards with +200 odds. Goedert has finished in this receiving yard range in nearly 36% of games this season.
Dallas Goedert Receiving Yards Range
25 Or Less +275
26-50 +175
51-75 +200
76-100 +600
101 Or More +900
Dallas Goedert set the tone early in the Philadelphia Eagles' Divisional round matchup with the New York Giants by catching a 16-yard touchdown catch on the opening drive.
He finished with 55 receiving yards, marking his fifth game of the season in the 51-75 receiving yard range.
Goedert has good value with +200 odds on Super Bowl betting sites to record between 51-75 receiving yards in Super Bowl 57.
Odds indicate that the most probable Dallas Goedert receiving range outcome is 26-50 with +175 odds.
Outside of his five games with 51-75 receiving yards, Goedert has three games each with 25 or less, 26-50, and 76-100.
The Chiefs defense might be the reason for odds favoring a 26-50 range performance from Dallas Goedert.
The Kansas City defense has limited 12 tight ends to finish in the 26-50 range and only allowed two tight ends to exceed this range.
Those two tight ends were George Kittle and Gerald Everett, who were the only tight ends on their team to receive a reception in those games.
Dallas Goedert Longshot Receiving Ranges
Dallas Goedert has +600 odds to record 76-100 receiving yards in Super Bowl 57.
Goedert hasn't gone over 76 receiving yards since he returned from injury in Week 16. He recorded all three of his 76-100-yard performances prior to Week 10.
The enticing odds at +600 aren't worth the risk with a Chiefs defense that has only allowed two players to finish in this range.
Goedert's +900 odds to go over 101 yards are also worthy of a fade, as he has yet to go over this number all season.
Dallas Goedert's best receiving range props for Super Bowl betting are 26-50 at +175 odds and 51-75 at +200 odds.
His inconsistency since returning from injury paired with the Chiefs success against tight ends this season gives value to the +175 odds for Goedert to finish with 26-50 receiving yards in SBLVII.
Dallas Goedert 26-50 Receiving Yards +175
Advertising Disclosure
BettingSuperBowl.com may receive a commission from any purchases you make through link on our site. This enables us to offer you the best free content and news about Super Bowl Betting.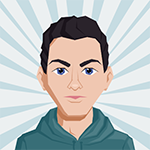 Zach is currently a student enrolled at Florida State University. He is majoring in Writing, Editing, and Media with a minor in Communication. He has a passion for sports writing and most enjoys writing about football and baseball both professional and collegiate. During his free time, you can find playing team sports, watching games, or playing DFS. Still searching for his first Fantasy Football Championship, he has been the runner-up four years in a row.