Justin Herbert and Austin Ekeler combined for 15 total rushing yards in 2021 and have +125 odds to combine over 12.5 in 2022.
Justin Herbert recorded three 2021 games over 381 yards and has +700 odds to have his first 500-yard passing game during the 2022 season.
Justin Herbert had the second highest passing yards by any QB in 2021 but has +1000 odds to finish first in 2022, along with LA taking the AFC West.
LOS ANGELES – There are high betting expectations for the AFC West for the 2022 regular season, with the division being the current favorite to win the Super Bowl at +350.
The Chargers may not be the favorite to win the Super Bowl, with +1400 preseason odds, but have been given many prop bets that hold value for the 2022 season.
Justin Herbert, Austin Ekeler Combined 12.5 Reg Season Rushing Touchdowns +125
During his five-year career, Austin Ekeler has recorded 45 total touchdowns, averaging nine a season. During the 2021 season, Ekeler had 20 total touchdowns, with 12 of them being rushing scores. Herbert has eight total career rushing touchdowns, with three of them being from 2021.
With a healthy Ekeler throughout the regular season, this bet has plenty of value because the star running back could hit the mark by himself. With Herbert having 63 rush attempts and 302 yards in 2021, the young QB gives bettors a small shield of comfort for the bet to hit.
The two players combined for 15 in 2021 but Ekeler only had one rushing touchdown in 2020. The running back only played 10 games during the 2021 season and saw a jump in production in 2021 with Melvin Gordon signing with the Broncos before the start of the season.
Justin Herbert To Throw For At Least 500 Yards In Regular Season Game +700
Justin Herbert finished his rookie season as the sixth highest QB by total passing yards. He took this momentum with him in 2021, finishing with the second highest yards thrown behind Tom Brady, at 5,014 total passing yards.
Herbert's highest passing yard game in 2021 maxed at 398 but averaged 289 YPG in 2020 and 294 in 2021. He has had three games over 380 passing yards last season.
There were two total 500-yard passing games by QBs during the 2021 NFL season, one by Ben Roethlisberger, and another by Joe Burrow.
Justin Herbert Most Reg Season Passing Yards And AFC West Title +1000
With Herbert finishing second in 2021 with +1200 preseason odds, there is potential for him to record the most regular season passing yards by any QB in his third NFL season. He is currently leading the odds boards for the 2022 season at +700.
However, the AFC West will not be an easy division to take, with +135 odds to be the division to win the AFC Conference. The Chargers are the second favorite to win the AFC West at +220 behind the Chiefs, who lost Tyreek Hill and have +175 divisional odds themselves.
Although they have decent odds to win the division, the Chargers have not won the AFC Wes since the 2009 season when they had -400 preseason odds. The Chiefs won the division from 2016 to 2021, and the Broncos took the division from 2011 to 2015.
Advertising Disclosure
BettingSuperBowl.com may receive a commission from any purchases you make through link on our site. This enables us to offer you the best free content and news about Super Bowl Betting.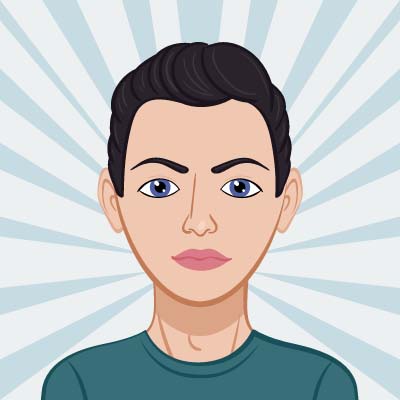 Ben has been an avid sports fan his whole life and mostly follows football and basketball, both professional and collegiate. He is finishing his Editing, Writing, and Media Degree at Florida State University, with a minor in Business. Diving into the world of sports betting, he is ecstatic to work in an area that has combined his two passions of sports and writing.