The Seattle Seahawks have +15000 odds to win Super Bowl 57.
Seattle has +8000 odds to win the NFC.
The Seahawks have +2000 odds to win the NFC West.
SEATTLE – The Seattle Seahawks are longshots in every betting category headed into the season, meaning a successful season would net major returns.
Super Bowl betting fans looking to cash in on long odds early could win big betting on the Seahawks to have a miracle season that results in a Super Bowl win.
Seattle would also net a big return for bettors wagering on them to win the NFC, or even with the NFC West Division.
NFC West Seattle Seahawks
NFC West Winner Odds
Los Angeles Rams +130
San Francisco 49ers +150
Arizona Cardinals +400
Seattle Seahawks +2000
Seattle finished 7-10 last season, was at the bottom of the NFC West division, and was the only team in the division that didn't have a winning record and didn't make the playoffs.
This will be Seattle's first season without star QB Russell Wilson and new QB Dew Lock suffered from COVID-19 isolation and was forced to miss the majority of preseason.
"This was really frustrating for him," said Pete Carroll, Seahawks Head Coach. "Here was his day and he just felt terrible on the practice field. That was his day to start and get going with all the guys and all that in a regular practice schedule … and he couldn't finish the post-practice work. He was just a mess. So it's a shame."
Betting on Seattle to claim the division with the reigning Super Bowl Champions also in said division may not be the wisest wager, but there is value in betting on exact position.
Seahawks Division Finishing Position Odds
1st +1800
2nd +800
3rd +300
4th -250
Specifically, betting on the Seahawks to finish 3rd in the NFC West could net profit on the +300 odds. Seattle only needs to have a better record than one team for this, and the San Francisco 49ers will also be entering a new chapter.
Trey Lance will be starting for the 49ers and will be a first-time starting QB in the NFL. This could result in poor play which gives a slight edge to Seattle to finish with more wins.
Seattle Seahawks Conference Championships Odds +8000
Longshot Seattle Seahawks betting fans could net major profit taking their long odds to win the NFC Championship. This is truly longshot betting, as the Seahawks have the second longest odds in the conference to win.
The NFC is unpredictable, however, as the Los Angeles Rams were not the favorite to represent the NFC last NFL season as they opened with +600 odds; they still managed to make it to the Super Bowl.
Seattle Seahawks Super Bowl Odds +15000
If the Seahawks win the Super Bowl, they will be the biggest preseason underdogs to win the Super Bowl. It would take a historic turn around for the Seahawks to claim the trophy at the end of the season.
This is a major longshot grab but could result in a miracle major payout at for some lucky Seattle Seahawks betting fans.
Advertising Disclosure
BettingSuperBowl.com may receive a commission from any purchases you make through link on our site. This enables us to offer you the best free content and news about Super Bowl Betting.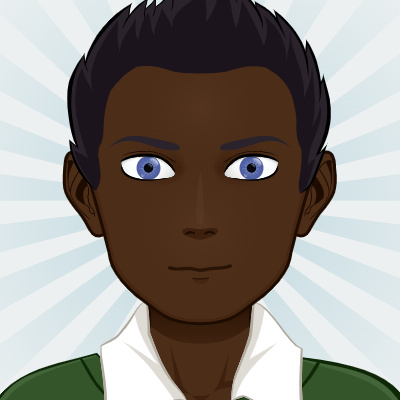 Growing up a major football and basketball fanatic, Giovanni Shorter has spent his early years obsessed with stats and numbers about his favorite sports teams. Coming from a narrative writing background, Shorter always tries to tie his love of sports information with his desire for storytelling to not only inform, but entertain readers. When he is not keeping fans up to date on the best Super Bowl odds, he is watching his favorite sports, playing videogames, or writing and recording music.