Offensive yardage props for each team is set at 359.5 for the Chiefs and 366.5 for the Eagles, each over comes in at -115 odds.
The total yardage for both teams combined is 739.5 sporting -115 odds to go over.
Both the Chiefs and Eagles rank top three in yards per game and top 10 in least yards allowed.
GLENDALE, Ariz. – The Philadelphia Eagles and Kansas City Chiefs are among the best yardage offenses in the league heading into Super Bowl Sunday, where sportsbooks have set props for total offensive yards and touchdown plus field goal yardage.
Season data suggests that the offensive yardage overs contain some value, particularly for the Chiefs.
Total Yardage Odds
| Team: | Net Offensive Yards (over): | TD and FG Scoring Yardage (over): |
| --- | --- | --- |
| Combined | 739.5 (-115) | 198.5 (-110) |
| Eagles | 366.5 (-115) | 101.5 (-105) |
| Chiefs | 359.5 (-115) | 97.5 (-105) |
Offensive Juggernauts Put Up Yards with Ease
Super Bowl sportsbooks have noticed the season-long trends and have thus published each team's net yardage prop, which is lower than their season average due to their above average yardage defenses.
This is logical, as on the year the Chiefs are the number one yardage offense in the league, averaging an outstanding 407.9 yards per game while the Eagles similarly are third in the league, with 384.2 YPG. Their defenses however, are both top 10 in the league and allow just 290.3 yards by the Eagles (first in NFL) and 328.3 by the Chiefs (10th in NFL).
Throughout the season, the Chiefs logged 360 or more total yards in 13 out of 19 games. The Eagles were not far behind either, logging 367 yards or more in 11 out of 19 games. These offenses have clearly shown consistency across the season that can translate to a high-scoring Super Bowl if not slowed down by the stingy defenses.
The Eagles' defense has notably shown a slight weak spot against better quarterbacks. While they have not faced a QB as good as Mahomes on the year, Dak Prescott was able to throw for 347 yards against them. Past that, no QBs have thrown for over 253 yards against the Eagles, though the most notable ones are Aaron Rodgers, Jared Goff, and Kirk Cousins.
Led by Patrick Mahomes, the Chiefs offense will have to do the heavy lifting against a stout defense; but they should be able to find success like they did against the similarly great 49ers defense, where the Chiefs registered a whopping 529 total yards.
With NFL betting sites setting a lower-than-average 359.5 total yards, more offensive magic from Mahomes, Travis Kelce, and the various playmakers on the Chiefs will be crucial to winning their second Super Bowl in four seasons and cashing in on the -115 odds.
Chiefs Over 359.5 Total Yards (-115)
Advertising Disclosure
BettingSuperBowl.com may receive a commission from any purchases you make through link on our site. This enables us to offer you the best free content and news about Super Bowl Betting.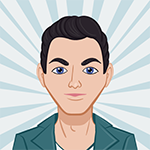 Jeremias is a lifelong Jaguars fan that began following football closely in 2013. He is a current Florida State University student with a double major in Media/Communication Studies and Editing, Writing, and Media. In his free time, you can find him writing, researching, betting, and watching all things NFL, NBA, and NHL related.