Andy Reid has +1600 odds to be doused in BBQ sauce if the Kansas City Chiefs win SBLVII.
Reid has +165 odds to say the words "burger" or "cheeseburger" in a post-game interview.
Andy Reid has three other special bets with varying odds.
GLENDALE, Ariz. – The Kansas City Chiefs beloved head coach, Andy Reid, has his own category of special bets for Super Bowl LVII. Reid has special bets concerning his love for BBQ, cheeseburgers, and Hawaiian shirts. Andy Reid is +16000 to be covered in BBQ sauce if the Kansas City Chiefs win Super Bowl 57 against his former team, the Philadelphia Eagles.
Andy Reid Special Bets
If the Chiefs win, will Andy Reid be doused in BBQ sauce
The odds of Andy Reid being doused in BBQ sauce after a Chiefs Super Bowl victory is highly unlikely.
When the Chiefs won Super Bowl 54, Reid was doused in orange Gatorade, not BBQ sauce.
If the Chiefs do win SBLVII, he will likely be doused in Gatorade again.
Unless they have a large amount enough amount of BBQ sauce to "douse" Reid with on standby, this bet is a risk.
Will Andy Reid Wear a Hawaiian Shirt During Super Bowl
Andy Reid has longshot odds to wear a Hawaiian shirt during Super Bowl 57.
This would require Andy Reid changing into a Hawaiian shirt that he has prepared for a post-victory situation.
Reid doesn't seem like the type to have a celebratory outfit ready in such a high-stakes game, deeming this Andy Reid Special bet worthy of a fade.
Will He Eat a Cheeseburger Before End of Super Bowl Broadcast
The odds for Andy Reid to eat a cheeseburger during the Super Bowl broadcast has good odds at +650.
During the Super Bowl 54 post-game broadcast, Reid said that "I'm gonna go get the biggest cheeseburger you've ever seen... and uh, might be a double."
It's possible that members of this year's Super Bowl broadcast may provide a cheeseburger for Andy Reid based on his prior comments.
Reid's love for cheeseburgers has been known for many years and can be proven through this video compilation of Andy Reid talking about cheeseburgers.
Andy Reid's desire to eat a cheeseburger after his previous Super Bowl victory gives his odds to eat one before the end of the broadcast great value.
Will Andy Reid say "Burger" or "Cheeseburger" in post-game interview
Andy Reid often expresses his love for cheeseburgers when given the opportunity.
Reid did say the word "cheeseburger" during the post-game of Super Bowl 54.
This Andy Reid special bet allows Chiefs bettors to increase their money line odds from EVEN to +165.
So far, Andy Reid has said the word "burger" or "cheeseburger" in his only Super Bowl victory.
This bet has a 100%-win rate thus far, making the +165 odds on Super Bowl betting sites a valuable bet.
Will they mention or show Andy Reid competing in Punt/Pass/Kick Contest
The Andy Reid special bet with the shortest odds is for Fox to mention or show a clip or picture of Andy Reid participating in the Punt/Pass/Kick Contest.
This prop deservingly has the shortest odds because, unlike the other special bets, this one doesn't depend on the Chiefs to win Super Bowl LVII.
It's unlikely that Andy Reid would have an opportunity to discuss or eat cheeseburgers after a Super Bowl 57 loss.
A clip of Reid participating in the contest was shown during a Monday Night Football game between the Kansas City chiefs and the Los Angeles Rams back in 2018.
Super Bowl sportsbooks have +115 odds for the clip to resurface once again.
Andy Reid special bets provide a valuable opportunity for profit, mostly for his odds (+165) to say the words "burger" or "cheeseburger" before the end of the Super Bowl broadcast.
Will Andy Reid say "Burger" or "Cheeseburger" in post-game interview +165
Advertising Disclosure
BettingSuperBowl.com may receive a commission from any purchases you make through link on our site. This enables us to offer you the best free content and news about Super Bowl Betting.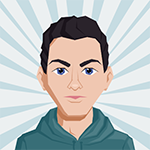 Zach is currently a student enrolled at Florida State University. He is majoring in Writing, Editing, and Media with a minor in Communication. He has a passion for sports writing and most enjoys writing about football and baseball both professional and collegiate. During his free time, you can find playing team sports, watching games, or playing DFS. Still searching for his first Fantasy Football Championship, he has been the runner-up four years in a row.