A$AP Rocky is +300 to be on stage with Rihanna during her performance.
A$AP Rocky's new album is set to come out about four months after the Super Bowl.
Under 9.5 songs on the entire set list has -120 odds.
GLENDALE Ariz. – Rihanna headlines the Super Bowl LVII Halftime Show and Super Bowl oddsmakers have set various props to happen during her performance, such as who will appear on stage with her and what will be the first song played.
Rihanna and A$AP Rocky are Insuperable
At +300 odds for A$AP Rocky to be the performer appearing alongside Rihanna during her halftime show, there is plenty of reason to believe that he will be the one out there alongside his longtime partner.
After welcoming their first child in May of last year, A$AP and Rihanna have been frequently together at all sorts of large events, and the Super Bowl should be no different.
With an album releasing in early June, Rihanna's halftime should would be the biggest stage for A$AP to create hype and demand for his coming projects. The two were previously featured together in A$AP Rocky's D.M.B. music video back in May of last year, which could be the very song performed if he is on stage alongside her.
Their intimate relationship and the relatively soon release of a new album are both indicators that Rihanna would have A$AP Rocky on the stage alongside her and at +300 odds, NFL sportsbooks could pay out big on the two lovers' long history together.
Set List Under 9.5 Songs is Supported by History
With only around 12 total minutes to perform, Super Bowl halftime performers tend to segue their songs into one another very frequently. This makes for a tricky choice betting on an over/under of 9.5 total songs on the set list at -120 odds for each.
Looking through the history books since 2012, only one halftime performance that was headlined primarily by a female artist went over nine songs, which was Shakira and Jennifer Lopez combining for a whopping 17 songs.
Yet, all of Madonna (5), Beyonce (9), Katy Perry (9) and Lady Gaga (7) reached the under 9.5 prop set by NFL betting sites. This signals that Rihanna will likely try to condense her set down to her biggest and most memorable hits throughout her incredible career to make the most out of the very limited time she has on stage.
If she does, bettors taking the under on her set list prop of 9.5 songs will enjoy decent -120 odds backed by the history that solo female performers pioneered over the last 10+ years.
Advertising Disclosure
BettingSuperBowl.com may receive a commission from any purchases you make through link on our site. This enables us to offer you the best free content and news about Super Bowl Betting.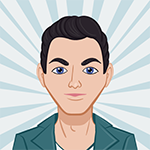 Jeremias is a lifelong Jaguars fan that began following football closely in 2013. He is a current Florida State University student with a double major in Media/Communication Studies and Editing, Writing, and Media. In his free time, you can find him writing, researching, betting, and watching all things NFL, NBA, and NHL related.