Chris Godwin is favored to remain with the Tampa Bay Buccaneers next season with -500 odds.
Antonio Browns has -500 odds of staying with the Buccaneers.
Rob Gronkowski is favored to stay with the Buccaneers in 2021.
TAMPA, Fla. — With the NFL Free Agency period just about to get underway, NFL bettors can begin looking at the different landing spots for current Tampa Bay Buccaneers receivers.
NFL sportsbooks currently have odds for Buccaneers receivers, Chris Godwin, Antonio Brown, and Rob Gronkowski who are all favored to remain put in Tampa Bay.
Starting with Chris Godwin, he is on course to become a free agent once the free agency period starts, and easy money can be made here betting on him staying with the Buccaneers.
Where Will Chris Godwin Play Game 1 Of The 2021 Regular Season?
Tampa Bay Buccaneers -500
Miami Dolphins +500
New England Patriots +500
New York Giants +750
Jacksonville Jaguars +750
Bettors that are looking to make some easy money can do so betting any amount that Godwin will stay put with the Buccaneers. There isn't much to say other than there is no reason for him to leave being that the Bucs are coming off of a win at Super Bowl 55.
It has also been reported that there is a mutual interest between Godwin and the Buccaneers to get a deal done as soon as possible. As for what his contract would look like, the Buccaneers have roughly about $30 million in cap space so that they can afford to either give him a lengthy contract or franchise tag him.
Something else to take note of is that there have been no reported rumors of Godwin and any other team in the league.
Rob Gronkowski
Where Will Rob Gronkowski Play In The 2021 Season?
Tampa Bay Buccaneers -650
Any Other Team +375
Speaking of easy money, Rob Gronkowski does not seem to be going anywhere during his first-ever free agency period in his career. There were many false reports that Gronk had mentioned retirement after the Super Bowl, but he has since shut those reports down and has also expressed how he would love the opportunity to remain with the Buccaneers.
"I definitely see myself coming back, just the guys around here, the players around here, the coaches, the people in the front office, they're all just great people. I loved working with them all year long. So, obviously going to soak this in and see where I'm at in a couple weeks, but I don't see why not. I don't see why I won't be back," said Gronkowski after the Super Bowl.
Something else to take note of is that Gronk and Tom Brady have a strong bond with each other, so if it is bettors better believe that if Brady has a say in Gronk's return, which he likely will, he will be back.
Antonio Brown
Where Will Antonio Brown Play Game 1 Of The 2021 Season?
Tampa Bay Buccaneers -550
Seattle Seahawks +600
Green Bay Packers +500
Baltimore Ravens +900
Philadelphia Eagles +1500
Indianapolis Colts +2000
Jacksonville Jaguars +2500
Rounding out the Buccaneers free agent receivers is Antonio Brown. Although Brown will likely return to the Buccaneers as he has already expressed interest in resigning. Of the three free agents, Brown could be the one to take his talents elsewhere despite him being a crucial part of the Buccaneers success in the second half of the season.
"Man I'd love to, I look forward to going through the process, this is a great spot for me and I would love to come back and give it another shot at a two-peat— I would love to be back here next year. It would mean everything to be back. I'm just excited and super grateful," said Brown during his Super Bowl Press Conference.
However, for those bettors looking to take a flyer here on AB taking his talents elsewhere, one team that should be on the radar are the Baltimore Ravens being that Brown has ties to both Lamar Jackson and Marquise "Hollywood" Brown, who is actually his cousin as all three of them are from the South Florida area.
Advertising Disclosure
BettingSuperBowl.com may receive a commission from any purchases you make through link on our site. This enables us to offer you the best free content and news about Super Bowl Betting.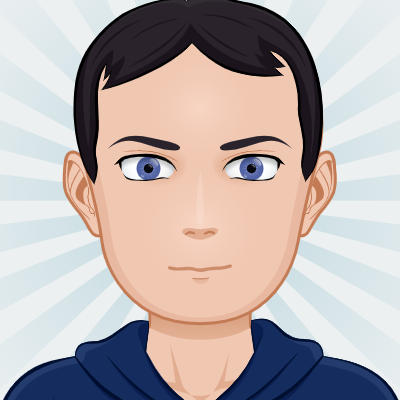 Samuel has been writing professionally for 4 years. He comes from a sports writing background where he enjoys writing mostly about basketball and football both professional and collegiate. He is a recent graduate of Florida State University where he majored in Editing, Writing and Media with a minor in Communications. During his free time, you can find him watching or playing sports as well as playing videogames and listening to music.