There are -1400 odds on 'No' for Will Aaron Rodgers Sit Out Next Season?
There are +450 longshot odds on 'Yes' for Will Aaron Rodgers Retire?
Aaron Rodgers has requested a trade from the Green Bay Packers.
GREEN BAY, Wis. – With the continued drama surrounding reigning MVP QB Aaron Rodgers and the Green Bay Packers, online sportsbooks are beginning to host betting lines on Rodgers's potential next move.
Following Rodgers announcing he wants a trade from the team and the continued rumors about the tension between the QB and team GM Brian Gutekunst, betting fans are wagering on if Rodgers would sit out the season in protest or retire from football altogether.
While most of the action on these NFL prop bets is against either scenario, longshot betting fans could cash in big should the continued dispute between the star QB and the organization lead to Rodgers making drastic moves.
Rodgers Next Steps
Aaron Rodgers requested a trade from the Green Bay Packers  just before the NFL Draft, leading to a massive swing in the NFL with teams attempting to trade their picks for a chance at the reigning MVP.
The team has publicly maintained their stance that they will not be trading Rodgers while quietly looking for QBs ahead of the offseason.
Even with these issues arising, betting fans are still betting against a big move from Rodgers like him retiring or sitting out the next season until he is traded.
Will Aaron Rodgers Sit Out Next Season?
Will Aaron Rodgers Retire?
Aaron Rodgers is coming off of an MVP season showing that he is still among the top QBs in the game even after 15 seasons of NFL play. While Rodgers has been in the league for a long time, it is unlikely that he would throw in the towel completely after such a strong season.
Rodgers is also coming off of two consecutive trips to the NFC Championship, showing that not only is he putting up MVP level numbers, but also winning at a high level as well.
What longshot betting fans could be banking on is that Rodgers is a 15-year veteran, doesn't see himself winning with the Packers anymore, and has begun his post-NFL career with moves like hosting Jeopardy!.
Should Rodgers decide to go out on top and call it quits on his Hall of Fame career, the +450 longshot odds on yes would net betting fans major wins at online sportsbooks.
A more difficult scenario to see would be Rodgers sitting out the next season until he is traded. This does not happen in the NFL and Rodgers would be the first QB to go to such drastic lengths.
The relationship between Rodgers and GM Brian Gutekunst is allegedly irreconcilable, with Rodgers wanting him gone or to be traded, showing the QB does not wish to play under the GM any longer.
Aaron Rodgers reportedly mocked Packers GM Brian Gutekunst in team group chats by calling him Jerry Krause, per @BobMcGinn 🤯 @brgridiron pic.twitter.com/1CNS0Cw580

— Bleacher Report (@BleacherReport) May 5, 2021
The problem is, Gutekunst has been successful in his three years as GM, building a team that has made it to the NFC Championship twice, and was number one in the conference just the season prior.
In addition, Gutekunst has been with the organization for over two decades, starting off as a scout and ultimately working his way up to the GM position he now holds. It may be hard for the team to move on from him, and they may decide against trading Rodgers as well.
Rodgers is the MVP of the league, and there aren't many teams that have enough to offer the Packers that would be of equal value. Thus, Rodgers may still be on the Packers roster come Week 1, which may lead to him deciding not to play.
"He's conflicted because this man loves to play the game of football, this man loves to be a Green Bay Packer and this man truly sees careers," said John Kuhn, Green Bay Packers fullback. "He's watched friends leave, he watched Brett Favre's career toward the end. He's watched all these things play out in front of his eyes; he's taken notes throughout his career. He's seen some situations that didn't feel were done or finished the way that they could or should have."
Should Rodgers pull such a drastic move, not only will Super Bowl betting surely be affected by this, but longshot betting fans who took the +650 underdog odds on 'Yes' would be cashing in big.
Advertising Disclosure
BettingSuperBowl.com may receive a commission from any purchases you make through link on our site. This enables us to offer you the best free content and news about Super Bowl Betting.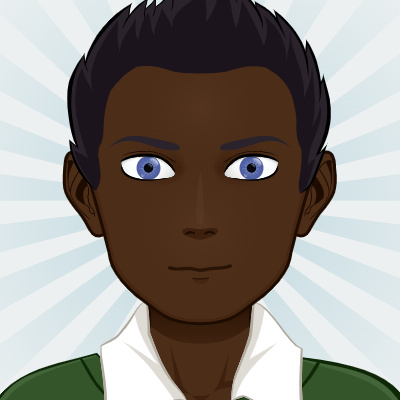 Growing up a major football and basketball fanatic, Giovanni Shorter has spent his early years obsessed with stats and numbers about his favorite sports teams. Coming from a narrative writing background, Shorter always tries to tie his love of sports information with his desire for storytelling to not only inform, but entertain readers. When he is not keeping fans up to date on the best Super Bowl odds, he is watching his favorite sports, playing videogames, or writing and recording music.