Sports betting fans are betting against Aaron Rodgers being the full-time host of Jeopardy!
"No" has -1400 short odds at online sportsbooks.
Rodgers has expressed interest in hosting the popular game show after his successful night as a guest host.
BURBANK Calif. – Green Bay Packers QB Aaron Rodgers recently took the position of guest host on the popular TV game show Jeopardy!
Rodgers saw much success taking on the titular role, and has expressed interest in becoming the official next host of the popular program. Former host Alex Trebek who dawned the position for 37 years passed away last November.
Sports betting fans are currently placing action on if Rodgers will become the official next host of the popular program, with most action being placed against this happening.
And here we go.... https://t.co/Kn7uB5XStx

— Aaron Rodgers (@AaronRodgers12) April 5, 2021
Rodgers Hosting
Green Bay Packers fans got to see their star QB host one of the biggest game shows out there, and the public consensus is that he did a good job.
Sports betting fans, however, don't expect Rodgers to take the role permanently, despite him expressing that he is interested in being the next host going forward.
Will Aaron Rodgers Be The Next Full Time Host Of Jeopardy!
There are a few reasons why betting fans aren't expecting Rodgers to remain the host of the popular series. For starters, he is currently on a Super Bowl contending team, with seemingly years ahead of him still in the NFL.
Jeopardy films five episodes a day, for 46 days out of the year. Rodgers is a full-time QB who would have to deal with training, practice, games, and travel and may not have the time to commit to the full-time role as host.
In addition, Rodgers has several endorsement deals that he is obliged to. Rodgers is endorsed by Pizza Hut, State Farm Insurance, Sharpie, Adidas, and Izod to name a few.
Longshot betting fans do have reasons to be optimistic, however, as Rodgers clearly showed in his hosting debut that he was taking it seriously.
Rodgers was charismatic and smooth, showing Trebek-like poise as the questions rolled on. As a lifelong fan of the show, Rodgers wanted to make sure he honored Alex Trebek's legacy that night.
As if he was prepping for a game, Rodgers reportedly spent hours reviewing tape after tape trying to nail the perfect sound bites and mannerisms that Trebek is most known for.
"I watched hours and hours and hours of episodes. Luckily Netflix has a few seasons, and I went back to DVR," said Rodgers. "But I had to watch from a different perspective — from Alex's perspective. I couldn't watch it as a fan anymore. I took pages and pages and pages of notes. I wrote down every affirmative that he said to any type of clue. I wrote down how he would respond if they didn't get it right. I wrote down beat points of the show. I wrote down all the different ways he would take it to break. I wrote down the stuff that he said coming out of break. Literally, I studied for this like no other. I wanted to absolutely just crush it."
His commitment to hosting on the night may bleed over into him hosting moving forward. Despite his busy schedule, Rodgers may move to find time and turn some lucky longshot betting fans into big winners.
Someone had to ask, right @AaronRodgers12? pic.twitter.com/UJ9Lt4Y5cM

— Jeopardy! (@Jeopardy) April 5, 2021
Another reason to optimistic is that Rodgers himself has stated he would want to return and continue on as the host.
Rodgers has expressed his enjoyment on the night, and flat out stated he wants to come back.
While what he says and what will actually happen are not guaranteed to ally, it is still an interesting wager for betting fans to lean in on.
Advertising Disclosure
BettingSuperBowl.com may receive a commission from any purchases you make through link on our site. This enables us to offer you the best free content and news about Super Bowl Betting.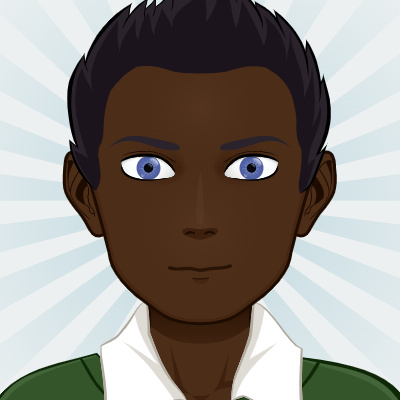 Growing up a major football and basketball fanatic, Giovanni Shorter has spent his early years obsessed with stats and numbers about his favorite sports teams. Coming from a narrative writing background, Shorter always tries to tie his love of sports information with his desire for storytelling to not only inform, but entertain readers. When he is not keeping fans up to date on the best Super Bowl odds, he is watching his favorite sports, playing videogames, or writing and recording music.