The AFC Championship Game hosts ++200 odds for both Patrick Mahomes and Joe Burrow to finish with 300+ passing yards.
The NFC Championship Game hosts +150 odds for both Cooper Kupp and Deebo Samuel to finish with at least one TD.
LOS ANGELES – This weekend marks the NFL AFC and NFC Championship Games and NFL sportsbooks are hosting several prop bets for fans to cash in on.
AFC Championship Game Props
The AFC Championship is set! Which way are you leaning?

🔁 for Bengals

❤️ for Chiefs pic.twitter.com/zhpNo1nqKh

— PFF Bet (@PFF_Bet) January 24, 2022
Starting in the AFC, the Kansas City Chiefs host the Cincinnati Bengals, and both quarterbacks are expected to have big games with odds at NFL betting sites reflecting this.
Cincinnati Bengals Vs. Kansas City Chiefs Odds
Patrick Mahomes & Joe Burrow 300+ Passing Yards Each +200
In their respective divisional games, both Patrick Mahomes of Kansas City and Joe Burrow of the Cincinnati Bengals finished with over 300+ passing yards, 378 for Mahomes and 348 for Burrow.
The Kansas City defense gave up 329 passing yards in regulation to Josh Allen against the Buffalo Bills. Burrow also finished with 446 passing yards when they faced the Chiefs during the regular season.
The Chiefs defense all season has struggled to contain QBs, ranking sixth worse in passing yards. Burrow is likely to have a big game passing come Sunday against KC.
Mahomes only finished with 259 passing yards against the Bengals earlier in the season, but he is averaging 391 yards per game in these playoffs so far against top-ranked defenses.
In addition to the 378 he finished with against the Bills, the number one passing defense in the league, he also finished with 404 against the Pittsburgh Steelers, another top 10 defense.
Cincinnati is ranked near the bottom in the league in stopping the passing game so Mahomes can exploit this defense as well.
NFC Championship Game Props
On the other side of the league, the Los Angeles Rams and San Francisco 49ers see a major potential profit on each team's top receivers.
San Francisco 49ers Vs. Los Angeles Rams
Cooper Kupp (LAR) & Deebo Samuel (SF) Both To Scare TD +150
Kupp finished with one TD against the Tampa Bay Buccaneers in the divisional round while Samuel didn't get a single TD against the Green Bay Packers.
In fact, the 49ers' offense did not score at all in the game, with their sole TD coming from a blocked punt. San Francisco was playing in freezing weather, however, which won't be the case come Sunday.
Deebo did finish with a receiving TD against the Rams when they played earlier in the season. The pro bowl WR also had six TDs on the season this year.
Cooper Kupp finished with one TD against the 49ers in their previous matchup as well, and was the top receiver in the league, finishing with 16 TDs on the season.
If this game becomes a shootout, both WRs will be major targets for their respective QBs and are likely to score at least one touchdown.
The Conference Championships kick off at 3 p.m. EST with the Bengals and Chiefs on CBS and 6:30 p.m. EST for the 49ers and Rams on FOX.
Advertising Disclosure
BettingSuperBowl.com may receive a commission from any purchases you make through link on our site. This enables us to offer you the best free content and news about Super Bowl Betting.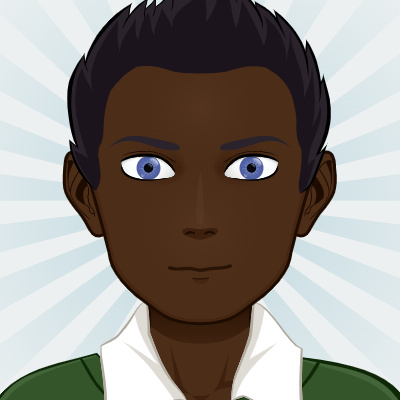 Growing up a major football and basketball fanatic, Giovanni Shorter has spent his early years obsessed with stats and numbers about his favorite sports teams. Coming from a narrative writing background, Shorter always tries to tie his love of sports information with his desire for storytelling to not only inform, but entertain readers. When he is not keeping fans up to date on the best Super Bowl odds, he is watching his favorite sports, playing videogames, or writing and recording music.