Many of the fastest players in this draft will be attempting to break John Ross's record of 4.22 seconds, which bring with it +350 odds
The most likely record to be broken based on odds is Shelton Gibson's 10.71 second 60-yard shuttle time at +200
A few records like Byron Jones's long jump (+750) and Stephen Paea's bench press reps (+600) are likely to go unchallenged this year
INDIANAPOLIS – The NFL combine is once again here to test the athletic capabilities of the best NFL prospects around, it is set to begin on Thursday, and finish on Sunday. Seven combine records with varying chances to be broken will be attempted by most players.
While most of the records at the combine have stood for five years or more, some may be challenged and/or broken by many of the phenomenal athletes that will be present. NFL sportsbooks have given odds for each record to be broken, ranging from +200 to +750.
NFL Combine Records Odds
| Record to be Broken | Yes Odds | No Odds |
| --- | --- | --- |
| Jason Allen & Brandin Cooks 20-Yard Shuttle (3.81 Seconds) | +300 | -500 |
| J.T. Thomas 3-Cone Drill (6.28 Seconds) | +250 | -400 |
| John Ross 40-Yard Dash (4.22 Seconds) | +350 | -600 |
| Shelton Gibson 60-Yard Shuttle (10.71 Seconds) | +200 | -300 |
| Chris Conley & Donald Washington Vertical Jump (45 inches) | +250 | -400 |
| Byron Jones Longest Broad Jump (12'3") | +750 | -2000 |
| Stephen Paea Most Bench Press Reps (49) | +600 | -1200 |
Most Likely Combine Records to be Broken
By the odds, 60-yard shuttle, vertical jump, and 3-cone drill are the most likely records to be broken. In particular, the shuttle and 3-cone drill are quite hard to predict due to the lack of reported times by prospects in training as well as how rare it is to have generational agility and endurance. But, 3-cone drill has one especially intriguing challenger: Michigan CB DJ Summer, who posted a 6.29 last summer.
Being this close to the record with still plenty of time to go is surely a good sign that it will be broken or at least come extremely close, making the +250 odds a nice value.
The 40-yard dash is of course the most famous combine record after John Ross posted a 4.22 in 2017 to beat Chris Johnson's long lasting record of 4.24 seconds set back in 2008. A few prospects that could reach Ross's level include Devon Achane, Trey Palmer, and Tyler Scott. The former two are track stars, a huge advantage for the NFL combine as track running speed can vary greatly from in-game speed with pads on.
Achane posted a 10.12 second 100-meter dash, while Palmer ran a 10.46, Achane is surely the favorite among these two and will be looking to boost his draft stock with an impressive performance.
Tyler Scott, while not having as great of a track and field resume, has been rumored to be running around the 4.2 area whilst training for the combine, making him a possible dark horse when it comes time to test his speed against the record.
Lastly, the vertical jump has two possible record-breakers in TCU's Quentin Johnson and North Carolina's Josh Downs. Each was able to post a recent 42 inch vertical jump, but still remain off the record by about three inches. While three inches may be too big of a gap, there is always the chance that the pumping adrenaline and atmosphere of Lucas Oil Stadium will bring out the best in these athletes and have them get near or over the 45 inch record, cashing in on the +250 odds given by NFL betting sites.
Most Unbreakable Combine Records
By far the least likely combine records to be broken are the longest broad jump (12'3") and most bench press reps (49). The former, set by Byron Jones in 2015 was the world record at the time and has not been broken yet.
While the combine is composed of some of the best athletes in the world, Jones's record truly is one of the hardest to beat and is extremely unlikely to be broken.
Paea's 49 bench press reps is another extremely tall feat to reach, even for some of the strongest lineman out there. While this record does boast massive +600 odds to be broken, there may possibly be one potential candidate to beat it: Michigan's Mazi Smith.
Mazi is an athletic freak in every way, and reportedly was able to put up 22 reps of 325 lbs. (combine standard is 225).
While 49 reps may be too large of a barrier for even Smith to overcome, he will surely be pushing for the record when the lights are at their brightest.
Advertising Disclosure
BettingSuperBowl.com may receive a commission from any purchases you make through link on our site. This enables us to offer you the best free content and news about Super Bowl Betting.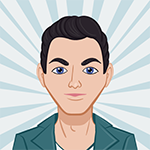 Jeremias is a lifelong Jaguars fan that began following football closely in 2013. He is a current Florida State University student with a double major in Media/Communication Studies and Editing, Writing, and Media. In his free time, you can find him writing, researching, betting, and watching all things NFL, NBA, and NHL related.