The Detroit Lions are the favorites (+300) to be Lamar Jackson's next team if it's not the Baltimore Ravens.
The Tampa Bay Buccaneers have the next shortest odds at +450.
Lamar Jackson received the non-exclusive franchise tag on Tuesday.
BALTIMORE – Former MVP Lamar Jackson has been non-excusive franchise tagged by the Baltimore Ravens, allowing Jackson to negotiate with other NFL teams. Shortly after the news, quarterback needing teams such as the Atlanta Falcons, Washington Commanders, Las Vegas Raiders, and Carolina Panthers reported they will not be pursuing a deal for Lamar Jackson.
Odds have changed since those statements, resulting in the Detroit Lions emerging as the favorite to sign Jackson if he doesn't resign with the Ravens.
Lamar Jackson Next Team (If not Ravens)
Detroit Lions +300
Tampa Bay Buccaneers +450
Indianapolis Colts +500
New York Jets +600
Tennessee Titans +700
New England Patriots +700
The Detroit Lions are the favorites to become Lamar Jackson's next team if he leaves the Baltimore Ravens. If the Lions aren't willing to commit to Jared Goff long-term, they will likely pursue Lamar Jackson.
Big contracts signed by Daniel Jones and Derek Carr could potentially force the Lions to pay Goff over $40 million a year if he has a similar season in 2023.
The Detroit Lions could secure Lamar Jackson for a similar price, although it would be guaranteed money.
With great offensive weapons and young talent on both sides of the ball, the Detroit Lions make a desirable landing spot for Lamar.
The Lions Super Bowl 58 odds that currently sit at +2500 will greatly shorten if they sign Lamar Jackson to a long-term deal.
Tampa Bay emerging as the second most likely landing spot for Lamar Jackson is interesting considering their cap situation.
The Bucs are currently in the negatives for cap space and present the worst cap situation in the NFL.
Money is the main motivator for Lamar moving on, which makes Tampa Bay's odds at +450 seem shorter than they should be.
However, teams have proven that they can easily convert millions of dollars in cap space into bonuses, as their divisional rival New Orleans Saints just did to sign Derek Carr.
With Kyle Trask in line to be the starter for 2023, the Bucs need a quarterback but will likely avoid the massive contract that Lamar Jackson is requesting.
The New York Jets are in talks with Aaron Rodgers and the Green Bay Packers but remain a candidate for Lamar if they can't reach a deal. In an interview on the Pat McAfee Show, Mike Greenberg of ESPN reported that "Woody Johnson is doing whatever it takes to get Aaron Rodgers."
Woody Johnson, the co-owner of the New York Jets, has made it clear that he wants to sign a premier quarterback.
Lamar Jackson's +600 odds hold volatile value on NFL sportsbooks because he would likely be the next option if the Jets miss out on Aaron Rodgers.
The Tennessee Titans are likely embracing a rebuild after stating that they will be open to trading star running back Derrick Henry. With a lack of offensive weapons and a poor secondary, the Titans +700 odds don't make much sense as a suitor for Lamar Jackson.
If Lamar Jackson moves on from Baltimore, the Detroit Lions present the best value at +300 out of the top six teams as his next team.
Advertising Disclosure
BettingSuperBowl.com may receive a commission from any purchases you make through link on our site. This enables us to offer you the best free content and news about Super Bowl Betting.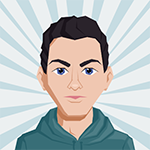 Zach is currently a student enrolled at Florida State University. He is majoring in Writing, Editing, and Media with a minor in Communication. He has a passion for sports writing and most enjoys writing about football and baseball both professional and collegiate. During his free time, you can find playing team sports, watching games, or playing DFS. Still searching for his first Fantasy Football Championship, he has been the runner-up four years in a row.