During Wild Card Weekend, Kirk Cousins has -155 odds to throw over 276.5 yards against New York.
Cousins has -170 odds to throw for over 1.5 TDs and has +110 odds to throw for over 0.5 interceptions.
Having 48 pass attempts against NY in week 16, Cousins has -115 to have over 36.5 attempts on Sunday.
MINNEAPOLIS – Kirk Cousins will be playing his second career playoff game at US Bank Stadium against the New York Giants on Sunday afternoon and has player props for every aspect of his game. Cousins has averaged 276 yards per game during the 2022-23 season, slightly over his props set for Wild Card Weekend.
Kirk Cousins Passing Total Odds
Over 276.5 Yards -115
Under 276.5 Yards -115
Even though his passing yards total is above his season average, there is still value in betting on Cousins at Super Bowl sportsbooks. During week 16 of the NFL season, the Vikings hosted the Giants and Cousins threw for 299 passing yards from 34 completions on 48 attempts.
For this week 16 game, Cousins successfully hit his passing over that was set at 280.5 at -115 odds.
The Vikings are likely to follow their regular season success against New York by airing the ball out, after Cousins had his third most pass attempts in any game during the 2022-23 regular season.
Kirk Cousins Total Pass Attempts Odds
Over 36.5 -112
Under 36.5 -117
While the under is slightly favored, the over has value because Cousins has averaged 37.8 pass attempts per game this season and completed a total of 34 passes against the Giants in week 16.
Kirk Cousins Passing TDs Total Odds
Over 1.5 -170
Under 1.5 +130
Cousins has averaged 1.7 touchdowns per game this season and is expected to hit that mark against the Giants during their Wild Card matchup. Against New York in week 16, Cousins threw three total touchdowns and no interceptions.
Along with his touchdown total odds, sportsbooks also have scoring props for the Vikings QB. He has +900 odds to score a rushing or receiving touchdown during the game. While he is not considered a running QB, Cousins has scored two rushing touchdowns this season.
Kirk Cousins Total Interceptions Odds
Over 0.5 +110
Under 0.5 -145
Cousins ended the 2022-23 regular season with the highest number of interceptions in his career, with 14 total. Averaging 0.8 interceptions per game, the over for this prop could be tempting, but his performance against NY in week 16 should be taken into account.
As he finished the game with the third most pass attempts of his season, he threw zero interceptions and only 12 incompletions on 48 total pass attempts.
Will Cousins throw for over 1.5 TDs against New York?
Advertising Disclosure
BettingSuperBowl.com may receive a commission from any purchases you make through link on our site. This enables us to offer you the best free content and news about Super Bowl Betting.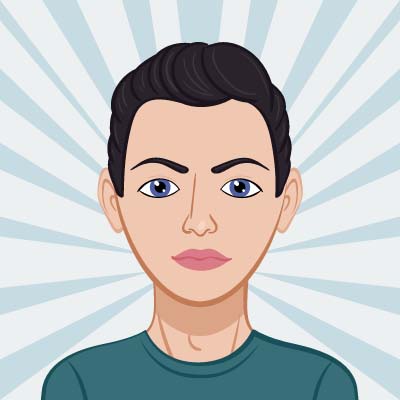 Ben has been an avid sports fan his whole life and mostly follows football and basketball, both professional and collegiate. He is finishing his Editing, Writing, and Media Degree at Florida State University, with a minor in Business. Diving into the world of sports betting, he is ecstatic to work in an area that has combined his two passions of sports and writing.