The Green Bay Packers have -130 odds to win the NFC North.
Aaron Rodgers has still not confirmed if he will be playing in the 2021 NFL season.
The Chicago Bears have +350 odds to win the division.
GREEN BAY, Wisc. – Sports betting fans who are betting on divisional winners this season may have a tough time deciding who will take the NFC North.
While the Green Bay Packers sit with the shortest odds to win, the current QB situation revolving reigning MVP Aaron Rodgers may lend to betting on an underdog.
Even the longshot odds for the Detroit Lions, Minnesota Vikings, and Chicago Bears lead to uncertainty for betting fans as their divisional and Super Bowl odds as each team has new rosters that could potentially have them claim the division.
NFC North Division Winner Odds
Green Bay Packers -130
Minnesota Vikings +265
Chicago Bears +350
Detroit Lions +2200
Green Bay Packers Drama
Starting with the team that won the division last season, the Green Bay Packers have a big problem on their hands that have yet to be dealt with.
Aaron Rodgers is unhappy. And when your reigning MVP QB is unhappy, the future of the entire franchise is in the balance.
Those betting on the Green Bay Packers are still unsure who the starting QB for Week 1 will be as Rodgers still hasn't committed to if he will be playing or not.
"I'm going to enjoy the hell out of this week," said Rodgers when asked if he has made a decision on the upcoming season. "And then I'm going to get back to working out and figure things out in a couple weeks."
Rodgers has been with the Packers his entire 16-year career and has won a Super Bowl and three MVPs in the process. This offseason, however, the team seems to have fallen out with their superstar.
Many poor offseason moves, wasted draft picks, and disappointing ends to potential Super Bowl-winning seasons have finally pushed Rodgers to asking for a trade.
The team has not moved Rodgers, and his relationship with GM Brian Gutekunst has not been salvaged. Fans and sports bettors are still holding their breath on if Rodgers will start or if the MVP will sit out this season to force a trade.
The Underdogs
The Packers drama is why NFL betting fans should be looking at the longshot odds on the remainder of the division.
Starting with the Detroit Lions, Jared Goff is their new starting QB and both the team and Goff are hoping the new relationship gets off to a good start.
Goff is coming off of a 20 TD to 13 INT season where he threw for 3,952 yards and led the Los Angeles Rams to a 10-6 season and clinching a playoff spot.
Detroit struggled last season, winning only 5 games and sitting at the bottom of the NFC North. The Goff trade was meant to turn the franchise around.
"It's been interesting. I've had former players coach me in the past, but never this many," said Goff on meeting the Lions coaching staff. "It's cool. It's fun. A guy like [Antwaan] Randle El, he played at a high level for a long time and knows what he's talking about and the same way for everyone else. But, at the receiver position, he's done it. You've seen it."
Longshot betting fans may cash in big on the +2200 odds for the Lions to claim the division if they wager on and Detroit upsets the NFC North.
Another underdog team to look at the claim the division is the Minnesota Vikings who are far more confident in their team than they were last season where they finished with a 7-9 record.
"I really do believe that we have a Super Bowl-winning team this year," said Anthony Barr, OLB of the Vikings. "Obviously there's a lot of steps to get to that point, and I've been through good seasons and bad seasons with this team. But every time we've had a tough year, we've always bounced back. I really feel like this year is going to be special."
During the offseason, the Vikings signed DT Sheldon Richardson, signed T Even Ksiezarczyk, and signed CB Parry Nickerson, strengthening their defense.
The Vikings made the playoffs during the 2019 season and dealt with injuries in 2020 so betting on Minnesota at +265 odds could potentially show a major turnout at online sportsbooks.
Finally, the Chicago Bears are an interesting team at +350 odds. They drafted Justin Fields with the 11th pick and plan to start the rookie Week 1.
Additionally, receiver Allen Robinson will be extremely motivated this season to show his worth to the Bears, currently sitting with a franchise tag.
Allen may have a career season as he performs for a contract extension. If Allen and Fields gain chemistry early on, this could be a longshot bet that sees major payouts for futures betting fans.
Advertising Disclosure
BettingSuperBowl.com may receive a commission from any purchases you make through link on our site. This enables us to offer you the best free content and news about Super Bowl Betting.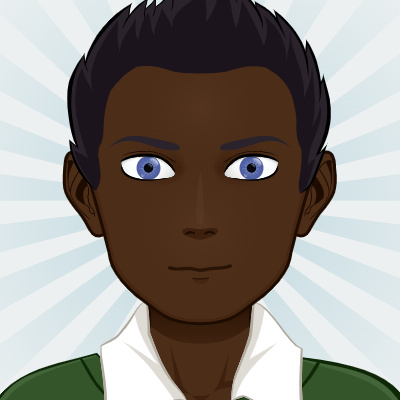 Growing up a major football and basketball fanatic, Giovanni Shorter has spent his early years obsessed with stats and numbers about his favorite sports teams. Coming from a narrative writing background, Shorter always tries to tie his love of sports information with his desire for storytelling to not only inform, but entertain readers. When he is not keeping fans up to date on the best Super Bowl odds, he is watching his favorite sports, playing videogames, or writing and recording music.