Orange is favored to be the winning coach's Gatorade shower color at EVEN, +125, or +150 odds depending on the Super Bowl betting site.
The variants of yellow range in betting odds from +275 to +450, giving incentive for Super Bowl betting players to shop lines.
TAMPA, Fla. – When it comes to betting on the Super Bowl, many bettors have their bet slips cashed or ready to be as the final seconds are counting down. However, one of the bets that keep Super Bowl betting players on the edge of their seat until the end is the winning coach's Gatorade Shower.
These Super Bowl prop odds are offered on basically every SB betting site, but major differences can be found when comparing them. This allows bettors to find a greater profit if they can correctly guess the color liquid that lands on the coach.
Winning Gatorade Shower Color – BetOnline Odds
Orange +100
Red/Pink +300
Yellow/Green/Lime +450
Clear +600
Blue +700
Purple +750
Winning Gatorade Shower Color – Bovada Odds
Orange +150
Red +225
Lime/Green/Yellow +275
Clear/Water +700
Blue +800
Purple +1000
Winning Gatorade Shower Color – MyBookie Odds
Orange +125
Red/Pink +300
Yellow/Green/Lime +400
Purple +600
Clear +600
Blue +700
Orange has been the color for five of the last 11 Super Bowls, evident from all of the sportsbooks' desires to rank it first. It is Bovada that comes with the best Gatorade color odds.
Meanwhile, "red", "purple" and "yellow" variants offer great line shopping abilities for one of the most popular Super Bowl bets for this year as well as any other.
Year, Super Bowl Champion, Gatorade Bath Color
2020 Kansas City Chiefs Orange
2019 New England Patriots Blue
2018 Philadelphia Eagles Yellow
2017 New England Patriots None
2016 Denver Broncos Orange
2015 New England Patriots Blue
2014 Seattle Seahawks Orange
2013 Baltimore Ravens None
2012 New York Giants Purple
2011 Green Bay Packers Orange
2010 New Orleans Saints Orange
Despite the clear support, it seems to be quite streaky and the odds don't necessarily support betting on orange. Despite leading the 2010s, orange Gatorade hit zero of the winning Super Bowl coaches in the 2000s.
In fact, "clear" led the way, hitting four of those 10 big games.
The Gatorade Shower doesn't end there though, as Super Bowl sportsbooks like MyBookie break down the props even further. As if it wasn't bad enough to get drenched with the sugary liquid, there's always that group of players that really want to stick it their coach for pushing them so hard.
With this, MyBookie offers Super Bowl 55 betting fans if more than one bucket will be poured on the coach. Only one is favored, but hitting none or multiple can double or even triple one's risk.
Total Buckets Poured On Winning Coach
1 Bucket -400
2 Buckets +300
No Liquid Poured +200
Perhaps the most crucial bet and most hyped is the when regarding the Gatorade shower. With coaches commonly getting the shower during a kneel down with the time ticking, other coaches have to wait until their opponent's last plays are done getting to celebrate.
Does Winning Coach Get Gatorade Bath Before Final Whistle?
The sportsbooks must think that the winning team will have the ball last, or that they will be up so much that they are unconcerned about the action on the field. No comes with a small underdog Super Bowl betting opportunity but yes definitely seems like the safer play.
Advertising Disclosure
BettingSuperBowl.com may receive a commission from any purchases you make through link on our site. This enables us to offer you the best free content and news about Super Bowl Betting.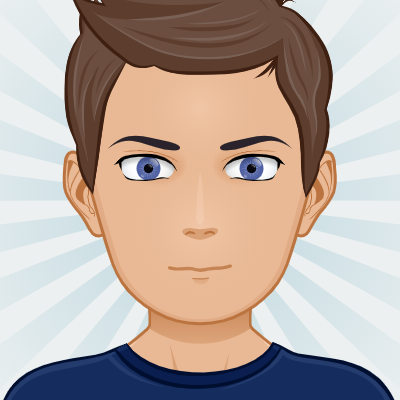 Michael has been writing about sports for over a decade and his focus on NFL betting action has followed suit. As a Baltimore Ravens fan, he has been heavily invested in the AFC North since the turn of the century. When he is not writing about football, you can find him on the beach, in a casino, or at a bowling alley.