Dak Prescott becomes the fifth quarterback in the last decade to receive the exclusive franchise tag.
Prescott is favored (-120) to throw over 4319.5 yards for the regular season.
DALLAS – After over a year of negotiations, the Dallas Cowboys have elected to place their exclusive franchise tag on quarterback Dak Prescott for the 2020 season.
Jerry Jones and his staff were unable to come to terms on a long-term deal with the quarterback, instead choosing to use their franchise tag to lock Prescott in for at least one more year.
Now, the Dallas Cowboys will be the only team allowed to negotiate a future deal with Prescott, who was set to become a free agent after Wednesday's deadline.
Dak Coming Back
Cowboys fans and media at large have always been quick to criticize Prescott, who has done nothing but produce for the team since being drafted in 2016.
In his four years in Dallas, Prescott has started every single game and has never posted a losing record, including a 13-3 run that saw him win NFL Offensive Rookie of the Year.
In 2019 the Cowboys went 8-8, but Prescott threw for 4902 yards, over 1000 more than any of his prior seasons, and 30 touchdowns.
On paper, Prescott has all the numbers of an elite signal-caller that any team in the league would be thrilled to have. Instead, the Cowboys front office refused to accommodate Prescott's requests for a long-term deal.
Now, the Cowboys will pay Dak about $33 million per averages under the tag in 2020 and hope to work out an additional deal in the future.
Franchise Tag Quarterbacks
The franchise tag puts players in a peculiar position. On one hand, they are fine with the value of the contract in terms of a one year deal in guaranteed money. On the other, they can be frustrated with not receiving a long term deal, not being able to change teams, or not being able to maximize their value on the open market.
Due to these and many other reasons, the franchise tag is rarely used on quarterbacks, especially young ones who perform very well.
Prescott now joins a small group of QB's to be tagged and an even smaller selection that will actually play under it.
#Cowboys QB @dak is the 8th QB to be designated a franchise player since 1993 but only 2 have actually played a season under the tag

• Drew Brees in 05 (Chargers)
• Kirk Cousins in 16 & 17 (Redskins)

Both would go on to sign deals with a different team the following season

— NFL Research (@NFLResearch) May 27, 2020

Does The Tag Affect Prescott Props?
In the wake of this news, NFL bettors are quick to try and analyze how this could affect Prescott's season props for the upcoming season.
Dak Prescott – Regular Season Passing Yards
Over 4319.5 -120
Under 4319.5 -110
Oddsmakers appear to be expecting a slight regression from Dak in terms of his passing production.
Dak Prescott – Regular Season Passing Touchdowns
Over 27.5 -125
Under 27.5 -105
In terms of motivation, Prescott will either find inspiration in being undervalued by the franchise or take a step back after feeling disrespected.
History gives us a small batch of data to work with here.
Both Drew Brees in 2005 and Kirk Cousins in 2016 increased their passing yardage from the year prior while playing under the franchise tag, but saw a drop in passing touchdowns.
Neither team finished with a better win-loss record than the year before, and both quarterbacks were off to new teams within two years.
If there is any trend to be found there, it's that Prescott is historically unlikely to play an additional year in Jerry World.
Oddsmakers are already keen on this, offering a prop on which team Dak will play for in 2021.
Dak Prescott – Team in Week 1 of 2021 Regular Season
Indianapolis Colts +600
Los Angeles Chargers +700
Chicago Bears +800
Minnesota Vikings +800
Jacksonville Jaguars +900
New Orleans Saints +900
Las Vegas Raiders +1000
Pittsburgh Steelers +1000
Washington ???? +1000
Carolina Panthers +1200
New England Patriots +1200
Detroit Lions +1400
Tennessee Titans +1400
Miami Dolphins +1600
Buffalo Bills +1800
Cincinnati Bengals +2000
New York Jets +2000
Houston Texans +2500
In the end, Dak is still being paid in the top echelon of passers in the league and has an entire season in front of him to prove his value.
However, it would be far too optimistic to believe the saga of controversy between Prescott and the Dallas Cowboys front office is over.
Advertising Disclosure
BettingSuperBowl.com may receive a commission from any purchases you make through link on our site. This enables us to offer you the best free content and news about Super Bowl Betting.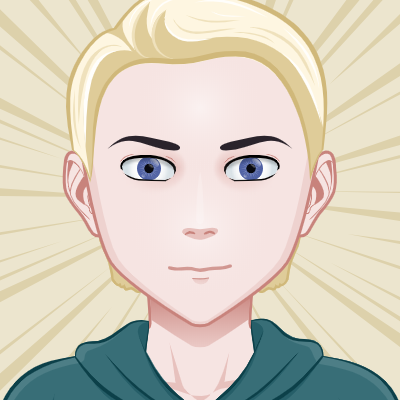 New to the BettingSuperBowl team, Jimmy Reinman enjoys finding the unique trends that decide major swings. With a journalistic background and knack for spotting young talent, expect Jimmy to be ahead of the curve on the next big NFL developments.