Two weeks into the season, sportsbooks are still offering prop bets on which players will lead the regular season in passing, receiving, and rushing yards.
There remains plenty of odds value even on big names, with players like Julio Jones and Ezekiel Elliot available for +500 and +750 respectfully.
Other worthy options include Pat Mahomes at +700, Aaron Jones at +850, and Josh Allen at +1500.
LAS VEGAS – The true test of sports betting foresight is the ability to see forthcoming success from teams or players where the bookies don't.
With the NFL now entering the third week of play, many bettors are turning to the futures odds to see if they can snag some value on players to lead the league in statistical categories.
While two games can hardly explain the outlook of a certain player's stats, there is some worthwhile significance in looking at the odds compared to the current leaders in overall passing, receiving, and rushing yards.
These odds are now available to bet on via the major online sportsbooks.
2020-2021 Player With Most Regular Season Passing Yards
Matt Ryan +450
Dak Prescott +650
Patrick Mahomes +700
Matthew Stafford +1200
Philip Rivers +1200
Jared Goff +1400
Ben Roethlisberger +1500
Josh Allen +1500
Tom Brady +1500
Russell Wilson +1800
Drew Brees +2000
Aaron Rodgers +2200
Deshaun Watson +2500
Kyler Murray +2500
Carson Wentz +3000
Joe Burrow +3000
Front-Runners
Starting at the top, there is still value in the quarterbacks at the top of the board like Matt Ryan, Dak Prescott, and Pat Mahomes.
Despite the Atlanta Falcons going 0-2 in their first two games, Ryan has thrown for 723 yards with a 67.8 completion rate thanks to a litany of talent amongst his receivers.
Prescott currently sits at 716 yards, largely due to leading an explosive comeback in a victory over the aforementioned Falcons.
Pat Mahomes comes in at third in the odds but sits 17th overall with 513 yards. Needless to say, Mahomes is easily capable of turning up the heat throughout the season.
Value Picks
The QB who ends the season with the most passing yards isn't necessarily the best pass thrower in the game, evident by last year's leader Jameis Winston who threw for 5,109 yards.
With that in mind, picks like Jared Goff (+1400), Josh Allen (+1500), Russel Wilson (+1800), and Teddy Bridgewater (+4500) are quick to jump off the board.
Jared Goff finished third overall in 2019 with 4,638 yards and could eclipse that mark in 2020 without much surprise.
Josh Allen currently leads the NFL with 729 yards and looks to have taken a huge leap with his passing. Allen is making throws he missed last season, and seems to be building great chemistry with John Brown and the newly-acquired Stefon Diggs.
Meanwhile, Russell Wilson is currently averaging 305 yards per game and looks to be putting together a case for MVP.
Teddy Bridgewater earns the flyer pick thanks to his current average of 318 yards a game and incredible price at +4500.
2020-2021 Player With Most Regular Season Receiving Yards
Davante Adams +500
Julio Jones +500
Calvin Ridley +700
DeAndre Hopkins +1000
Chris Godwin +1800
Stefon Diggs +1800
Adam Thielen +2000
Amari Cooper +2500
D.K. Metcalf +2500
DJ Moore +2500
Michael Thomas +2500
Tyreek Hill +2500
JuJu Smith Schuster +2800
TY Hilton +2800
Mike Evans +3000
Will Fuller +3000
Julian Edelman +3500
Keenan Allen +3500
Odell Beckham Jr +3500
Front-Runners
The top of the board features some atypical names when thinking of star receivers.
Davante Adams and Julio Jones are studs, but with them currently sitting at sixth and ninth in total receiving yards, there is better value to be found down the board.
However, Jones' teammate and neighbor on the board Calvin Ridley could be a tremendous pick at +700.
Ridley is currently tied for the lead in total yards with 239 and has quickly become a favorite of Matt Ryan in just his third season as a pro.
Ridley has been exploiting defenses thanks to Julio Jones earning the prime attention of secondaries, leaving Ridley basically wide open on every play thanks to his elite route-running.
Calvin Ridley with the route and the pylon stretch 😤😤 @CalvinRidley1 @AtlantaFalcons pic.twitter.com/I277ZL57zK

— The Checkdown (@thecheckdown) September 20, 2020
Julio has some injury concerns that could make Ridley the WR1 going forward, leading to more attention from defenses. Even then, he has great value at +700.
Value Picks
Going down the board the immediate first name that draws attention is Stefon Diggs at +1800. Diggs was an elite receiver with the Minnesota Vikings and is tied with Ridley for the lead in receiving yards this season.
As long as Josh Allen can keep up his performance, Diggs is a terrific choice at that price.
Elsewhere, DK Metcalf at +2500, Amari Cooper at +2500, and Julian Edelman at +3500 are all strong picks with high upside, with all three currently in the top ten in receiving yards.
2020-2021 Player With Most Regular Season Rushing Yards
Derrick Henry +500
Ezekiel Elliott +750
Josh Jacobs +800
Aaron Jones +850
Clyde Edwards-Helaire +850
Nick Chubb +850
Jonathan Taylor +1100
Austin Ekeler +1500
Dalvin Cook +1600
Chris Carson +2200
James Connor +2200
Kenyan Drake +2200
Melvin Gordon +2200
Miles Sanders +2500
Alvin Kamara +3000
Joe Mixon +3000
Todd Gurley +3000
Front-Runners
Derrick Henry and Zeke Elliott both still hold value at the top of the board, with both of them currently in the top three in rushing yards.
Henry is a workhorse who is averaging 28 carries a game and is on pace to repeat as rushing title winner from 2019.
Zeke currently sits with 185 yards on 44 carries a game, but has more risk in terms of injury, and as the Cowboys have a more prolific passing game than the Titans.
Josh Jacobs is also a solid pick at +800 with 181 yards so far on similar high usage, but not quite as good as Aaron Jones at +850, who currently leads the league with 234 yards.
Value Picks
Austin Ekeler (+1500) has high potential at a great price in a Chargers offense that will likely lean into him heavily thanks to Tyrod Taylor being stabbed in the chest by his own team doctor.
The Chargers' team doctor accidentally punctured his own quarterback Tyrod Taylor's lung just before kickoff Sunday while trying to administer a pain-killing injection to the quarterback's cracked ribs, league and team sources told ESPN.

— Adam Schefter (@AdamSchefter) September 23, 2020

Outside of him, there aren't too many terrific choices thanks to the huge amount of injuries sweeping over the league in Week 2.
Some of the possible long shots include James Connor at +2200, Joe Mixon at +300, and Alvin Kamara at +3000 as well.
Regardless of which players lead the league in stats, this year of NFL football will certainly be one of the most unique in recent memory.
Advertising Disclosure
BettingSuperBowl.com may receive a commission from any purchases you make through link on our site. This enables us to offer you the best free content and news about Super Bowl Betting.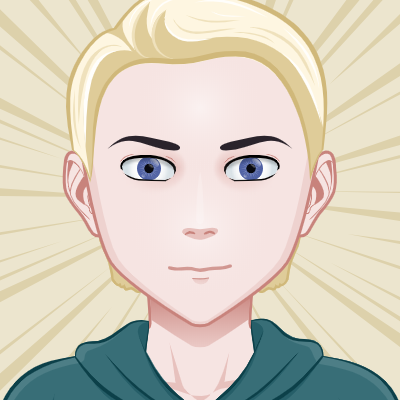 New to the BettingSuperBowl team, Jimmy Reinman enjoys finding the unique trends that decide major swings. With a journalistic background and knack for spotting young talent, expect Jimmy to be ahead of the curve on the next big NFL developments.