The Kansas City Chiefs are favored to win Super Bowl 58 with +600 odds.
The Buffalo Bills have +750 odds to win SB58.
There are +900 odds on the Philadelphia Eagles to win SBLVII.
LAS VEGAS – With the conclusion of Super Bowl 57, NFL oddsmakers wasted no time in posting their Super Bowl 58 betting odds and it opened up with a tight race at the top of the odds board.
Super Bowl 58 betting sites opened the preseason Super Bowl odds with five teams at under +1000 odds and are led by the Kansas City Chiefs who opened with +600 odds.
Super Bowl 58 Odds
Kansas City Chiefs +600
Buffalo Bills +750
Cincinnati Bengals +900
Philadelphia Eagles +900
San Francisco 49ers +800
Dallas Cowboys +1500
Baltimore Ravens +1800
Los Angeles Chargers +2000
Detroit Lions +2500
Green Bay Packers +2500
Kansas City Chiefs (+600)
Just eight times in NFL history has a team won back-to-back Super Bowls and the Kansas City Chiefs have a great chance to become the ninth with their favored SB58 odds.
The Chiefs proved many doubters wrong showing that not only can they win regardless of who is on the team or not, but also that Patrick Mahomes is gripping the NFL tighter and tighter.
This is the fifth year running that the Chiefs have opened with odds of +1000 or under and the second time that they have opened with exactly +600 odds. The last time they opened at +600 odds was in the 2019-20 season where they went on to win the Super Bowl.
Buffalo Bills (+750)
While Buffalo Bills Super Bowl odds might look intimidating, they have struggled in the playoffs since entering the contender conversation.
Since opening under +5000 odds to win for the first time in 2020 at +3000, they have only gone to the conference championship game one time in which they lost.
There have also been plenty of rumors surrounding the future of Stefon Diggs on the team which would drastically shift their odds if he wasn't there.
San Francisco 49ers (+800)
One of the strongest and most confident bets to make on the preseason Super Bowl 58 odds would be on the San Francisco 49ers. Yes, they struggled in the NFC Championship game, however, they managed to get to the game with their third-string QB in Brock Purdy.
The Niners were dealing with injuries all throughout the 2022-23 season to both Trey Lance and Jimmy Garoppolo, Deebo Samuel, George Kittle, and other notable names. With hope for a healthier season in 2023-24, they could very well exceed expectations and go on to win the Super Bowl.
This is the first time that the 49ers have opened their preseason Super Bowl odds under +1000 in the last nine seasons.
Cincinnati Bengals (+900)
While many were counting the Cincinnati Bengals out with their +2000 preseason odds for Super Bowl 57, they have earned the respect of Super Bowl oddsmakers for SB58 with odds under +1000 for the first time since 1989.
The Bengals saw their SB odds drop often in the 2022-23 regular season so now that oddsmakers listed them as one of the favorites, it'll be up to them to make sure they don't fall back.
Philadelphia Eagles (+900)
Yes, the Philadelphia Eagles are coming off of an extremely impressive season, however, past Super Bowl trends are well against them going into the 2023-24 season.
Only two teams in NFL history have lost the Super Bowl the year prior and have gone on to win the next season. In recent history, the Eagles have also done much better when going into a season as an underdog as their 2018 Super Bowl win and their Super Bowl appearance in 2022-23 both came with +4000 odds.
Nevertheless, there is no discounting just how good the Eagles are as they are coming off of a top-5 offensive season in points (28.1) and total yards (389.1 ypg) as well as a top-5 defensive season in yards allowed per game (301.5). If they can come out as strong as they did for their SB57 run, they could break the curse and win SB58 even after losing the year prior.
Betting On Super Bowl 57 Receiving Props
| Bet | Odds |
| --- | --- |
| Kansas City Chiefs to win Super Bowl 58 | (+600) |
Fade Bet
Trail Bet
Advertising Disclosure
BettingSuperBowl.com may receive a commission from any purchases you make through link on our site. This enables us to offer you the best free content and news about Super Bowl Betting.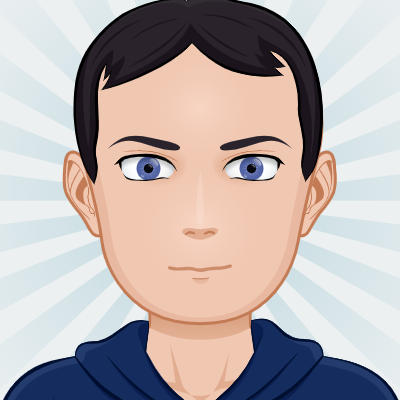 Samuel has been writing professionally for 4 years. He comes from a sports writing background where he enjoys writing mostly about basketball and football both professional and collegiate. He is a recent graduate of Florida State University where he majored in Editing, Writing and Media with a minor in Communications. During his free time, you can find him watching or playing sports as well as playing videogames and listening to music.