The Los Angeles Chargers have +2000 odds to win Super bowl 58.
The New York Jets have great value at +2500 odds to win SBLVIII.
The Jacksonville Jaguars +2500 odds are worthy of a bet for the 2024 Super Bowl.
PARADISE, Nev. – There are plenty of quality teams with longshot odds of +2000 or more to win Super Bowl 58. The Los Angeles Chargers open with promising +2000 odds to win a championship in 2023.
Super Bowl 58 (LVIII) Longshot Odds
The 2022 NFC North champion Minnesota Vikings have +4000 odds to win Super Bowl 58. There are four other 2022 playoff teams that have +2000 odds or better to win the Lombardi trophy next season.
Super Bowl 58 (LVIII) Winner Odds
Los Angeles Chargers +2000
Detroit Lions +2500
Green Bay Packers +2500
Jacksonville Jaguars +2500
New York Jets +2500
Los Angeles Rams +3000
Miami Dolphins +3000
Cleveland Browns +3500
Denver Broncos +3500
New Orleans Saints +3500
Minnesota Vikings +4000
New York Giants +4000
Out of all these teams, the Los Angeles Chargers, Jacksonville Jaguars, and New York Jets are the most valuable longshot bets to win Super Bowl 58.
The Chargers roster is built to win a Super Bowl. The biggest obstacle for the Los Angeles Chargers is their health.
Top receivers in Keenan Allen and Mike Williams struggled with injuries all season in 2022.
They signed a top free agent cornerback in J.C. Jackson who missed the rest of the season after suffering an injury in Week 7.
Their best offensive lineman, Rashawn Slater, tore his bicep in Week 3 and missed the rest of the season.
With Justin Herbert and Austin Ekeler leading the offense and superstars Joey Bosa, Derwin James, and Khalil Mack on defense, this Chargers team could make some noise in 2023.
Especially considering the Chargers fired OC Joe Lombardi and hired former Dallas Cowboys offensive coordinator Kellen Moore, their Super Bowl odds at +2000 are worth a shot.
New York Jets Valuable Super Bowl Odds
The New York Jets +2500 odds to win Super Bowl 58 are valuable because their only position that needs a big improvement is quarterback.
The Jets had a top five defense in 2022, but a lackluster quarterback carousel of Joe Flacco, Mike White, and Zach Wilson, kept them out of the playoffs.
The Jets have reached out to the Green Bay Packers inquiring about Aaron Rodgers.
The Packers stated that it's Rodgers's decision whether he wants to stay in Green Bay, be traded, or retire.
Aaron Rodgers future with the Packers or Jets will be decided after his darkness retreat where he will contemplate what he wants to do for the 2024 NFL season.
If the Jets land Rodgers, they're ready to make a Super Bowl run and will see a drastic change in their +2500 odds for Super Bowl 58.
If Rodgers decides to stay or retire, the Jets are expected to draft a quarterback, which could also change their odds to win a Super Bowl for the 2023-2024 NFL season.
The New York Jets Super Bowl 58 odds are subject to change once Rodgers finishes his isolation retreat on Thursday, making their time-sensitive odds on Super Bowl sportsbooks extremely valuable.
Jacksonville Jaguars +2500 to win Super Bowl 58
The Jaguars had an impressive turn around in the 2022 season, winning seven of their last nine games and clinching the AFC South.
The AFC South is the Jaguars division to lose in 2023, with the Indianapolis Colts and Houston Texans coming off 12+ loss seasons and the Tennessee titans finishing 7-10.
The young Jaguars offense is led by Trevor Lawrence, who had a much better sophomore season with Doug Pederson at head coach.
The Jaguars had the fifth-biggest comeback in NFL history against the Los Angeles Chargers, overcoming a 27-0 deficit in the Divisional round.
The Jaguars culture under Doug Pederson is completely different from their disastrous 2021 season and the young team has a great shot at a Super Bowl next season.
New York Jets to Win Super Bowl LVIII +2500
Advertising Disclosure
BettingSuperBowl.com may receive a commission from any purchases you make through link on our site. This enables us to offer you the best free content and news about Super Bowl Betting.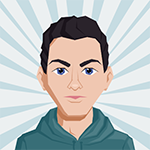 Zach is currently a student enrolled at Florida State University. He is majoring in Writing, Editing, and Media with a minor in Communication. He has a passion for sports writing and most enjoys writing about football and baseball both professional and collegiate. During his free time, you can find playing team sports, watching games, or playing DFS. Still searching for his first Fantasy Football Championship, he has been the runner-up four years in a row.