Drake is favored to perform at the Super Bowl 56 halftime show with +150 odds.
Taylor Swift has +175 odds to perform at Super Bowl 56.
Miley Cyrus has longer +1000 odds to be the halftime performer at Super Bowl 56.
LOS ANGELES — After The Weeknd's Super Bowl 55 halftime show performance was a success, there have already been talks about who could potentially have the honor to perform at the Super Bowl halftime show at Super Bowl 56.
With there being talks and speculation on the halftime performer, Super Bowl sportsbooks have odds on who it could be. Sitting at the top of the halftime show odds as the favorite right now is Drake.
Who Will Be The Halftime Performer At Super Bowl LVI?
Drake +150
Taylor Swift +175
Lizzo +400
Cardi B +400
Billie Eilish +600
Miley Cyrus +1000
Drake is the favorite on this list for a reason being that he has arguably the strongest ties to the sports industry amongst every other performer on this list and possibly in the entire music industry. It is surprising that Drake has not had a shot at the halftime show already considering the ties he has with different athletes. Something else that backs up Drake's halftime show odds is that he was already apart of Super Bowl 55 in the State Farm Super Bowl Commercial with Patrick Mahomes and Aaron Rodgers.
What are you wearing, Drake from State Farm? pic.twitter.com/t1MFQqwpcF

— State Farm (@StateFarm) February 8, 2021

Taylor Swift
Following Drake's halftime show odds is Taylor Swift who has been rumored to the Super Bowl halftime show in the past. Drake might be at the top of the hip-hop game, but Taylor Swift is sitting at the top of the music industry as a whole at this point in her career.
Being that she is such a big star, what other way to represent that than performing at the biggest sporting event of the year in the Super Bowl.
Swift is a multi-award winning artist who was recently nominated for 6 2021 Grammy's awards for her 2020 album Folklore. She's as popular as ever and would make a great sell for the Super Bowl just for the concert.
Lizzo & Cardi B
Both Lizzo and Cardi B are sitting with the third shortest odds to perform at the Super Bowl 56 halftime show. Looking at Lizzo, it is surprising that her odds are not listed shorter than they are considering that she has been on the rise for some time now.
She also has ties to the Super Bowl herself as she performed at the Super Bowl pre-game show prior to Super Bowl 54. If she were in the final cut of names to choose from, money could certainly be made here as she has the upper leg. The only thing holding her back is that she doesn't have as large of a music catalog as the other two artists in front of her.
As for Cardi B, on the other hand, her odds are actually shorter than expected being that she was offered the opportunity to perform at Super Bowl 56 but turned it down in defense of Colin Kaepernick, who is now famously known for starting the movement against police brutality.
"My husband, he loves football. His kids play football. It's really hard for him. ... He really wants to go to the Super Bowl, but he can't go to the Super Bowl, because he's got to stand for something. You have to sacrifice that. I got to sacrifice a lot of money to perform. But there's a man who sacrificed his job for us, so we got to stand behind him," said Cardi B to the Associated Press.
With that said, the NFL will likely not offer her the opportunity again.
Billie Eilish
Eilish has been one of the fastest up and coming young artist in the music industry today as she has a huge fan base. However, there aren't any claims that would back up her odds to perform at the Super Bowl being that she is not the typical performer that the league brings in.
Now if the NFL is looking to change things up to bring in a younger audience, Billie Eilish would be the obvious choice.
However, the NFL tends to bring in artists who play upbeat and happy music which Eilish doesn't necessarily specialize in.
Miley Cyrus
If there were ever a person on this list that would cash out bettors, it would be Miley Cyrus, who sits with the longest odds to be the halftime performer. Cyrus could be considered in the same position that Lizzo is in being that she just recently performed at the Super Bowl pre-game show for Super Bowl 55.
Being that Cyrus now has that on her resume, bettors should be jumping at her longshot odds before things start heating up for her.
Advertising Disclosure
BettingSuperBowl.com may receive a commission from any purchases you make through link on our site. This enables us to offer you the best free content and news about Super Bowl Betting.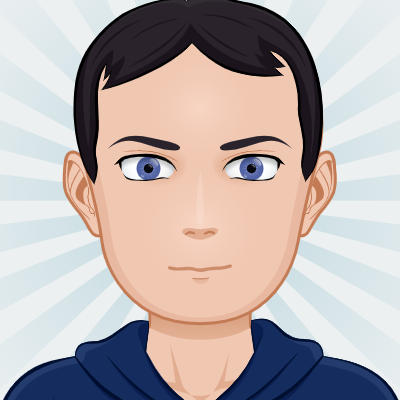 Samuel has been writing professionally for 4 years. He comes from a sports writing background where he enjoys writing mostly about basketball and football both professional and collegiate. He is a recent graduate of Florida State University where he majored in Editing, Writing and Media with a minor in Communications. During his free time, you can find him watching or playing sports as well as playing videogames and listening to music.