Derrick Henry has led the NFL in rushing yards for two seasons in a row.
Henry has +350 odds to do so again, and +500 odds to lead the NFL in rushing touchdowns.
He had a tough first game, rushing 17 times for 58 yards against the Arizona Cardinals.
NASHVILLE, Tenn. – Derrick Henry has been arguably the most dominant running back in the NFL for several years now. While many of his compatriots at the position get their yards through a combination of receiving and rushing, Henry is one of the last pure rushers in the league.
As such, he's led the NFL in rushing yards for two years running, and has amassed 33 rushing touchdowns in those two years, the most in the league by far.
In that context, it should come as no surprise that the Tennessee Titans star was a favorite to lead the league in both categories entering the season.
However, Henry was absolutely stymied in the first game he played, as the Arizona Cardinals defense demolished the Titans offensive line.
Henry rushed 17 times for 58 yards with no touchdowns. His longest run on the day (19 yards) made up nearly a third of his total.
Henry is still favored to lead the league in both categories, but rivals are creeping closer to him on the NFL betting odds boards
NFL Most Rushing Yards Odds
Derrick Henry +350
Dalvin Cook +600
Christian McCaffrey +650
Nick Chubb +650
Jonathan Taylor +1100
Joe Mixon +1400
Antonio Gibson +1600
He still maintains a compelling favorite status over the rest of the league in rushing yards, and it's the category that feels safest for him.
After all, Henry is no stranger to slow starts in years he wins the rushing title. In 2019, Henry put up 211 yards in the last game of the season to claim the rushing title in a season that included games that were far worse than this one.
NFL Most Rushing TDs Odds
Derrick Henry +500
Dalvin Cook +550
Nick Chubb +650
Christian McCaffrey +850
Jonathan Taylor +850
Alvin Kamara +950
Josh Jacobs +1600
Aaron Jones +1800
Antonio Gibson +1800
Rushing touchdowns, however, is another story. The Titans offensive line was absolutely obliterated in Week 1. Chandler Jones racked up five sacks, dominating OT Taylor Lewan to the point that Lewan apologized on Twitter to the Titans fanbase.
Got my ass kicked today, no way around that. I let the team and the fans down. Thank you @chanjones55 for exposing me. It will only force me to get better.

— Taylor Lewan (@TaylorLewan77) September 12, 2021
It was only one game, but that's a terrible sign for a running back, even one of Henry's high quality.
Running Backs To Take The Rushing Touchdown Title
Nick Chubb, meanwhile, scored two touchdowns in a featured role for the Cleveland Browns, who seemed perfectly content to let their run game be the focus of their offense. The Browns have one of the best offensive lines in the NFL, and even though Chubb may not have the same yardage as Henry, he might find himself in goalline situations more often.
Dalvin Cook is a monstrously dynamic running back whose injury problems have kept him from competing for seasonal awards.
He is currently Henry's closest competitor, and if he can stay healthy he's going to be a serious threat.
Henry might deserve some credit as a player who comes on late in the season, when teams are ground down, and he can run straight through them. Still, the opening game was worrying, and if Tennessee is unable to fix their offensive line problems, Henry's bettors could be in trouble.
Advertising Disclosure
BettingSuperBowl.com may receive a commission from any purchases you make through link on our site. This enables us to offer you the best free content and news about Super Bowl Betting.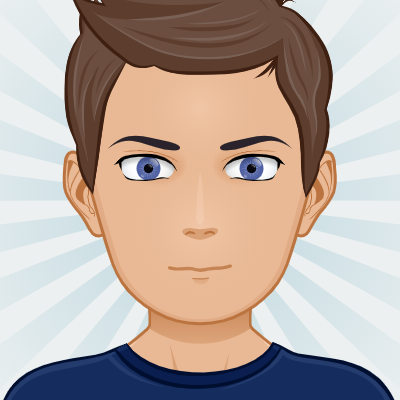 Michael has been writing about sports for over a decade and his focus on NFL betting action has followed suit. As a Baltimore Ravens fan, he has been heavily invested in the AFC North since the turn of the century. When he is not writing about football, you can find him on the beach, in a casino, or at a bowling alley.