The 17-game schedule could be a game changer for records that are currently standing in the NFL.
With an extra game on the schedule, players will have the ability to break present records that have been held onto for years.
Insiders expect a number of records to be broken during the 2021 NFL season that is set to begin on September 9.
NEW YORK – The 17-game schedule for the 2021 NFL season brings into question current records that could be shattered because of it. More time on the field gives players more of an advantage when it comes to both making and breaking records.
Records That May Be Crushed In 2021
In the 70's the NFL season consisted of 14 games. An increase to a 16-game schedule happened in 1978.
For 13 years, the quarterback for the New York Jets, Joe Namath held the passing yards record at 4,007 which he made in 1967 with a 14-game season. But in 1979, in a 16-game season, quarterback for the San Diego Chargers, Dan Fouts broke that record with 4,082 passing yards.
NFL history will be in the making come time for the new year of football.
Currently, former quarterback Peyton Manning holds the passing yards record with 5,477 in 2013. However, if Dallas Cowboys QB can stay healthy, he can more than surpass that record.
In fact, Dak Prescott averaged 371.2 passing yards in each game he played in 2020. He passed for over 450 yards three games in a row. If he continues to pass like that during a 17-game season, Manning will no longer be the record holder.
The passing touchdowns record is also held by Peyton Manning with 55 in 2013. But Patrick Mahomes, Tom Brady, and Aaron Rodgers have come close in 16 game seasons with Brady and Mahomes being tied at 50 and Rodgers a close second with 48.
With an extra game, Manning may also have to say goodbye to this record in 2021.
RB Eric Dickerson has held the rushing yards record since 1984 with 2,105 yards. RB Derrick Henry got to 2,027 in 2020, less than 100 yards shy of breaking that 37-year old record.
Insiders think that 2021 will be the year that Henry takes the title from Dickerson.
WR Michael Thomas has the most receptions in the NFL with 149, a record made in 2019. Stefon Diggs could be the one to take Thomas' record away as he had 127 receptions in 2020.
But many people think Thomas will be breaking his own record this season.
The last record that looks to be on the line is for sacks. DE Michael Strahan posted 22.5 sacks in 2001 and has held onto that number for 20 years.
However, DT Aaron Donald had 20.5 sacks in 2018 and could make it beyond 22.5 in a 17-game schedule.
Betting on this longer schedule will make for more wagers for the season, for the playoffs, and for gambling on the Super Bowl.
A lot is on the line for these players, both retired and active. Sportsbooks will surely have bets posted on these athletes and their performances for the upcoming season.
With an extra game, it looks like a lot of new records will be made and old records will be broken; like they say, "out with the old, in with the new." The 2021 NFL season begins on September 9 and will be a prime example of that old adage.
Advertising Disclosure
BettingSuperBowl.com may receive a commission from any purchases you make through link on our site. This enables us to offer you the best free content and news about Super Bowl Betting.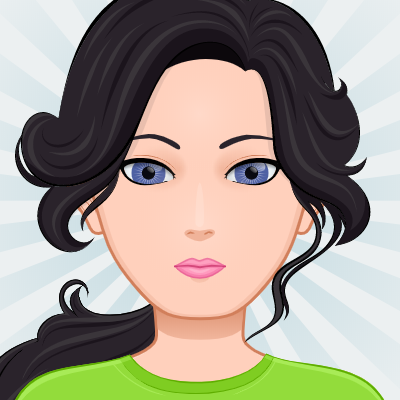 Christina has been writing about all things related to sports and sports betting since 2019. She loves to be well informed about Super Bowl updates occurring in the world of sports betting. This allows for her and her readers to know the best wagers to make and where.