Cam Newton has prop bets surrounding what he will do first in the New England Patriots Week 2 game against the Seattle Seahawks.
Cam throwing a passing touchdown first has -105 favorable odds at online sportsbooks.
Sports bettors are leaning towards Cam throwing an interception over scoring a rushing TD against the Seahawks offense.
SEATTLE – Cam Newton's Week 1 performance has sports bettors clamoring at online sportsbooks for how well he will perform in Week 2.
Sports bettors are betting on whether or not the New England Patriots QB will throw a passing touchdown, throw an interception, or score a rushing touchdown first.
Cam performed adequately in his first game as a Patriot, beating the Miami Dolphins 21-11 and rushing for two touchdowns with a team-high 75 yards.
Bet On Cam
There are several prop bets for week two and Cam Newton is garnering a lot of attention at online sportsbooks for his performance.
What Will Cam Newton Do First In Week 2?:
Throw A Passing Touchdown -105
Throw An Interception +155
Score A Rushing Touchdown +400
Against Miami, Newton excelled in his running game, having more rushing yards than any other Patriot. He also completed 15 of his 19 throws for 155 yards.
The odds show that sports bettors don't expect Cam to be as successful against the Seahawks early in the game on his feet. Sports bettors are taking more action on the former MVP throwing an interception than getting a rushing touchdown.
There reasoning isn't flawed. The Miami Dolphins defense is not a good case study as to if the rushing game of the Patriots will be a success all year. The Phins were poor defensively last season and have seemingly continued that trend into this season.
On the contrary, the Patriots Week 2 opponents Seattle have been consistently in the top of the league defensively, and their Week 1 victory over the Atlanta Falcons continued that.
The Seahawks were able to keep the Falcons scoreless in the 3rd Quarter which allowed the Seahawks to push the lead to a deficit that Atlanta could never overcome.
The Patriots aren't worried, however, with head coach Bill Belichick believing that the tailor-made system for Cam is geared for success.
"We always try to do what's best for the team to win. Everything we've done for the last 20 years, and rightfully so, was for Tom Brady," said Belichick. "Everything was dedicated to him, other than the games that he didn't play in like when [Matt] Cassel played or Jimmy [Garoppolo] and then Jacoby [Brissett] when Brady was suspended. There were times when we had to plan differently. But, when your starting quarterback has things that he's good at or things that you can take advantage of then I think you try to take advantage of them."
With Cam Newton at the helm, it may not be too farfetched to look at that +400 Rushing TD line and go for it.
Both teams will be fighting hard to shorter their Super Bowl Betting odds in Week 2.
Advertising Disclosure
BettingSuperBowl.com may receive a commission from any purchases you make through link on our site. This enables us to offer you the best free content and news about Super Bowl Betting.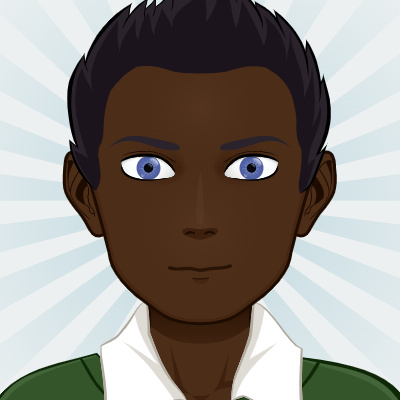 Growing up a major football and basketball fanatic, Giovanni Shorter has spent his early years obsessed with stats and numbers about his favorite sports teams. Coming from a narrative writing background, Shorter always tries to tie his love of sports information with his desire for storytelling to not only inform, but entertain readers. When he is not keeping fans up to date on the best Super Bowl odds, he is watching his favorite sports, playing videogames, or writing and recording music.